Bridgewater Injury May Speed Up Sanchez Trade
By Jonathon Natsis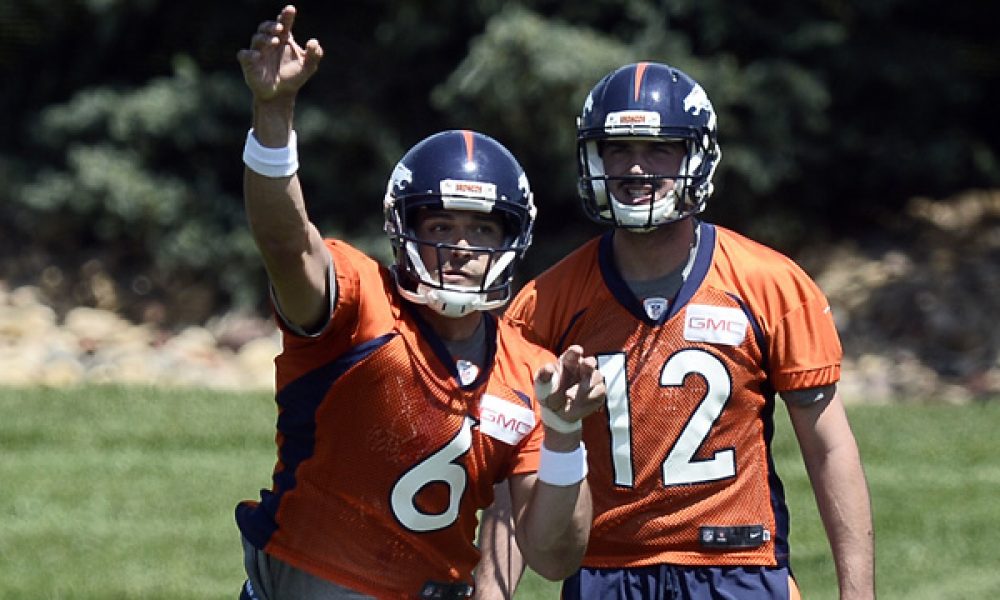 The Minnesota Vikings were already looking for a backup quarterback before Teddy Bridgewater suffered what is being called a "significant" knee injury. With their starter's status up in the air for 2016, the Vikings may look to expedite a trade for a backup plan, namely, current Denver Broncos outcast Mark Sanchez.
Sanchez, having lost his fight for the starting role to former seventh-round pick Trevor Siemian, has survived Denver's first round of cuts but now sits in a proverbial No Man's Land as far as playing time goes.
The Vikings were reportedly "sniffing around Sanchez and other QB2 options" before today's catastrophe, according to Denver sports reporter Benjamin Allbright.
Initially, it was expected that any intrigued teams would prefer to wait until Sanchez was cut to make a move. His hefty $4.5 million salary and burden of surrendering a conditional draft pick to Philadelphia turned a lot of suitors off, including the Dallas Cowboys, who would like to enter the regular season with a veteran backup to Dak Prescott.
But time is a luxury that desperate teams don't have. Now in direct competition for a quarterback, the Vikings may have to swallow the loss and take a flyer on the former Eagles and Jets signal caller.
Otherwise, Minnesota will enter the season with 15-year journeyman Shaun Hill (admittedly one of the more reliable backups in the league) and undrafted rookie Joel Stave (who has his fans, but is far from ready to lead a pro offense).
There's a reason why even the most ineffective quarterbacks keep getting chances in the NFL. All but a select few teams need one, and those that don't live in constant fear that that situation may change in the span of a single training session.
The Vikings got a taste of that heartbreak when Bridgewater went down with a non-contact injury at practice today. Many players huddled together and prayed for the young playmaker's safety, but early indications are that he will not play this season.