Calls For Chiefs' Greg Lewis To Be Sanctioned
By Connor Lynch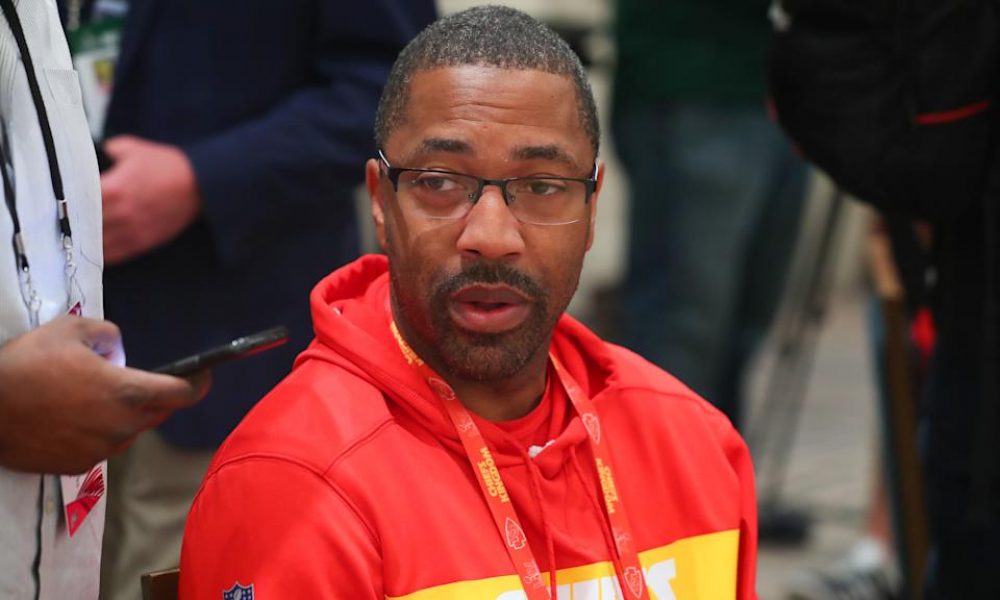 The first controversial incident of the new season wasn't long coming with Chiefs coach Greg Lewis at the center of it.
The Kansas assistant coach was involved in a sideline scuffle during the 33-29 Week 1 victory over Cleveland.
There was some pushing and shoving between Greg Lewis and Browns safety Ronnie Harrison Jr. Greg Lewis ended up with his headset knocked off after he shoved Harrison.
Ronnie Harrison Jr was ejected but so far, there appears to be no incoming punishment for Lewis.
Want $250 to bet on Thursday Night Football?
Browns center JC Tretter, the NFLPU president, has called for Lewis to be held to the same standard.
"I expect that the coach gets held to the same standard — if not a higher standard — than Ronnie," Tretter said. "Being the first one in there and being a coach, putting his hands on an opposing player.
"I don't think there's any room for that in this league.
"Obviously, Ronnie can't retaliate," he said. "But we can't have opposing coaches putting their hands on opposing players. We can't have that."
Browns coach Kevin Stefanksi says Harrison needs to show more composure in such situations.
"It's the oldest thing in football: The game officials always see the second guy," Stefanski said. "And Ronnie has to show some poise there and not retaliate.
"I do think that any contact that came from Ronnie was incidental," Stefanski said. "If you watch the tape, it's pretty obvious that he's getting collisioned as he's trying to get off of their boundary.
"But that doesn't excuse him from retaliating. You can't do that. That's something we all know, that the game officials will see the second guy, not the first guy."