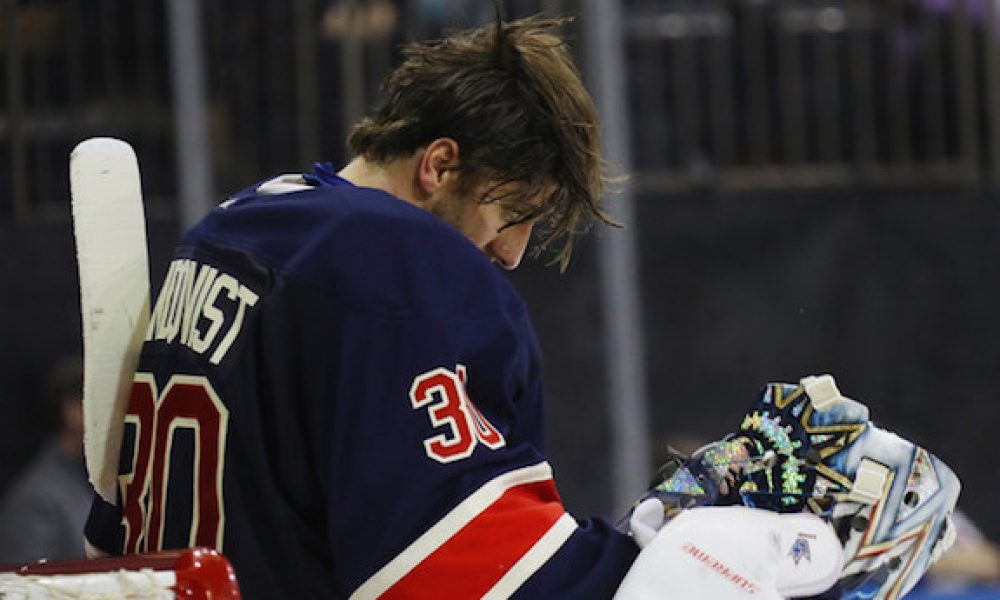 Capitals goalie Henrik Lundqvist will miss season with heart condition
Henrik Lundqvist won't suit up for the Washington Capitals this season due to a heart condition, the veteran goalie announced Thursday.
Some tough news I need to share with you all.. pic.twitter.com/y7ZtAoo39Q

— Henrik Lundqvist (@hlundqvist35) December 17, 2020
Lundqvist says doctors determined it's best he doesn't play during the upcoming campaign following weeks of tests. He'll spend the coming months figuring out his plan going forward.
"For the past two months, I've been so inspired by the opportunity to play in D.C. and committed to my game, spending every day at the rink to prepare for the upcoming season," Lundqvist said. "The news was very difficult to process, but after the last test result earlier this week, we knew there was only one way to go from here.
"I want to thank the entire Capitals organization for not only giving me this opportunity but also for their support throughout this challenging time. I will take the next few weeks to be with my family and I'll be back to share the next steps."
Commissioner Gary Bettman commented on the situation with a statement.
Commissioner Bettman Statement on Henrik Lundqvist. https://t.co/lMtDRzjcZs pic.twitter.com/TocPjSumSh

— NHL Public Relations (@PR_NHL) December 17, 2020
"While we are all saddened as hockey fans that we will not be able to watch Henrik tend goal for the Capitals this season, we are also thankful that he will be getting the necessary medical care to deal with his heart condition," Bettman said. "Henrik is a beloved player across the NHL and throughout his native Sweden and a wonderful ambassador for the game. We wish him and his family well."
Lundqvist signed a one-year, $1.5-million contract with the Capitals in September. He was bought out by the New York Rangers in September.
The 38-year-old spent 15 seasons on Broadway, earning 459 wins – good for sixth all time – while posting a .918 save percentage. Lundqvist won the Vezina Trophy as the league's top netminder in 2011-12 and was a finalist for the award on four separate occasions.