Chip Kelly to Florida rumors are heating up
By Amber Lee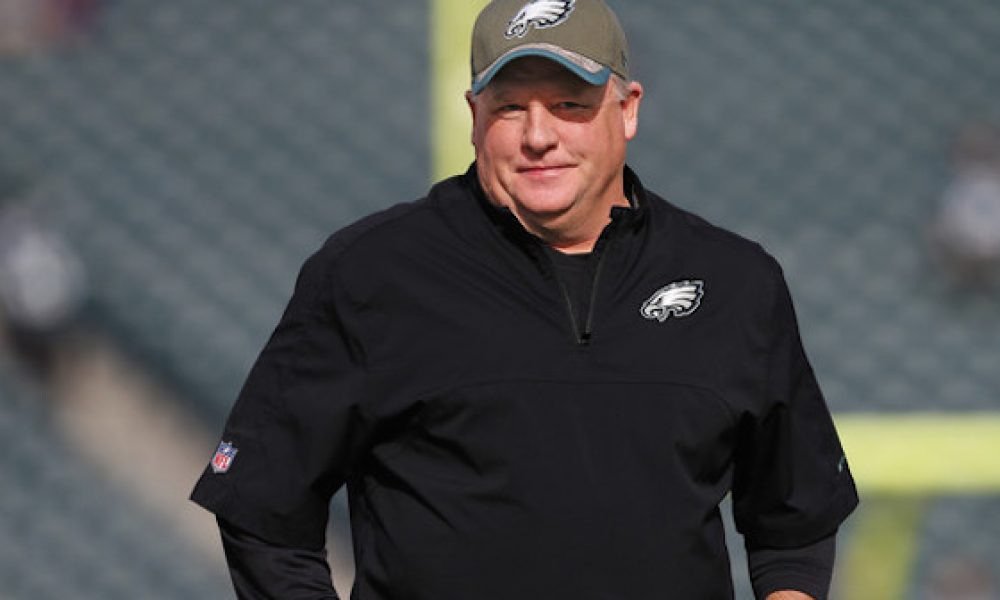 The University of Florida's football team will have a new head coach sometime in the near future. We shouldn't be surprised if that coach is Chip Kelly. At least, that's the buzz right now.
On Sunday, a report emerged that Florida was vetting Kelly. Yahoo Sports' Pete Thamel wrote that Florida has begun vetting Kelly by making "calls to NFL executives to do general background on Kelly and exploration of his NCAA issues at Oregon."
Following up on that, now another report by Benjamin Allbright suggests the buzz is only gaining steam.
Chip Kelly/Florida is picking up serious steam.

— Benjamin Allbright (@AllbrightNFL) November 13, 2017
Chip Kelly's Defense
Kelly in the SEC is an intriguing pairing. The former Oregon head coach, who coached Philadelphia and San Francisco in the NFL is known for his offensive mind.
However, his offense tends to leave his defense out in the cold. Since the SEC is a defensive haven, questions remain over his coaching strategy.
During his tenure at Oregon, the Ducks were an annual powerhouse on the offensive side of the ball, and he posted a record of 46-7. Kelly also engineered two bowl wins and took the Ducks to the BCS Championship Game after the 2010 season, losing to the Auburn Tigers by the score of 22-19.