Christian Hackenberg Cut by the Oakland Raiders
By Connor Lynch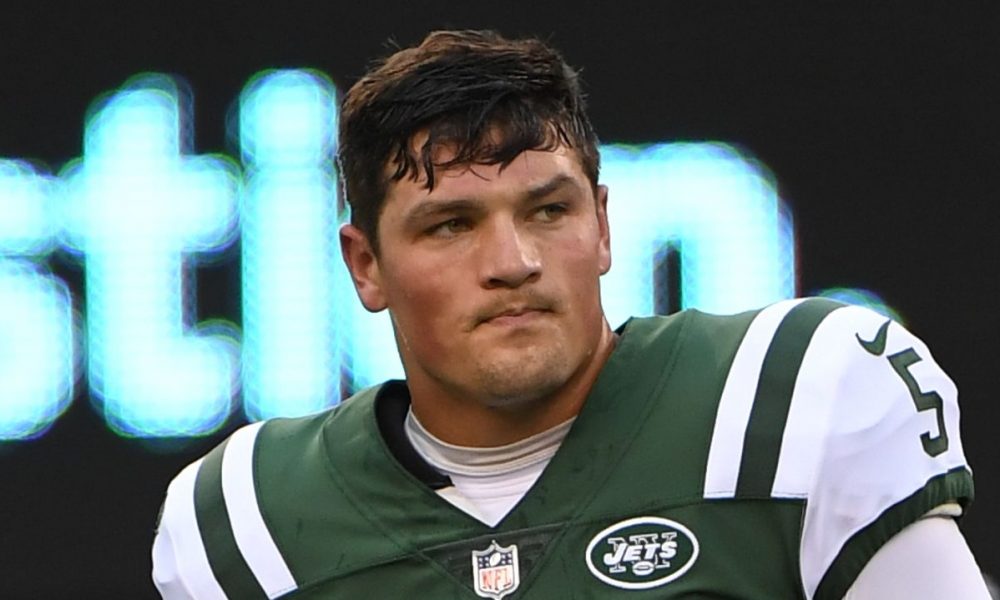 The Oakland Raiders have cut backup quarterback Christian Hackenberg just three weeks after acquiring him from the New York Jets.
Oakland traded Christian Hackenberg to the Jets in return for a conditional seventh-round pick in the 2019 NFL Draft.
Christian Hackenberg was released from the Raiders 90 man roster to make space for players in other positions.
According to new Raiders coach Jon Gruden, space was needed to sign veteran defensive linemen Frostee Rucker and Ahtyba Rubin.
As a result, the New York Jets won't receive the seventh-round pick from the Oakland Raiders. A traded player must remain on the roster for a period of games or past mandatory roster reduction dates. If the new player does not remain for this time, conditional choices cannot change hands.
Want $250 to bet on NFL Futures?
Jon Gruden also bemoaned the roster space situation which led to the decision to cut Hackenberg.
"I was disappointed in not really giving Christian the opportunity to go to camp," Gruden said after practice Tuesday. "We felt like we needed to add a couple defensive linemen. We ran out of numbers, and that's not good at that position heading into camp."
Back in 2016, Jon Gruden was an admirer of Hackenberg. Writing for ESPN at the time, he espoused the quarterbacks qualities.
"What he showed during that first year at Penn State — before the coaching change, before the system change, before all the things that derailed him — would be enough for me to take this guy early," Gruden wrote in an article for ESPN. "He just has to get in the right system with the right people and refocus on the small details."
Hackenberg was picked by the Jets in the second round of the 2016 NFL Draft. He did not play an NFL game during his first two seasons. He is the third quarterback drafted in the first two rounds to be in this situation.
Given his lack of NFL experience and the fact the Raiders considered him expendable, it's unclear whether another team will take a chance on him.