Christian Hackenberg Signs With Philadelphia Eagles
By Connor Lynch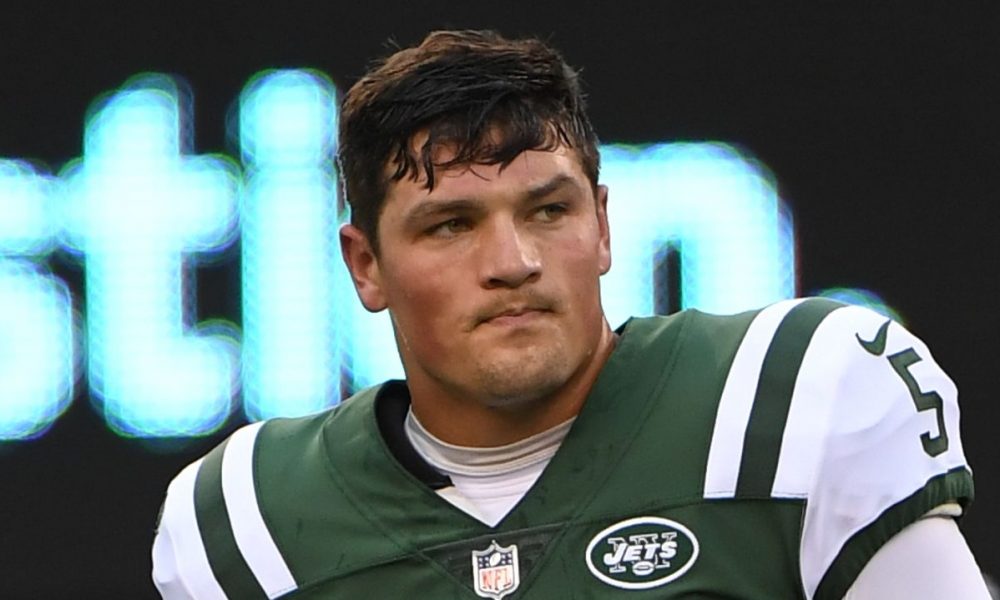 Forgotten NFL quarterback Christian Hackenberg has somehow found another NFL team in the shape of the Philadelphia Eagles.
The Eagles announced the signing of Christian Hackenberg, who has never made an NFL appearance, on Sunday.
Christian Hackenberg was the 51st overall pick in the 2016 NFL Draft. He was picked in the second round by the New York Jets, but the move didn't work out.
He will be behind Carson Wentz and Nick Foles in the Philadelphia Eagles pecking order. Hackenberg will also have to compete with fellow third year quarterbacks Nate Sudfeld and Joe Callahan.
Want $250 to bet on NFL futures?
Sign up now!
Hackenberg is something of a figure of fun among NFL commentators. His statistics hint at why he never played for the Jets over two years in New York. The preseason appearances he made left a lot to be desired.
In 2016, he went 17 of 47 (36.2 percent) for 159 yards (3.4 yards per attempt), one touchdown, two picks, and a 35.7 passer rating. In 2017, he went 42 of 74 (56.8 percent) for 372 yards (5.0 yards per attempt), two touchdowns, two picks, and a 68.1 passer rating.
Hackenberg has been waiting for two months to sign with a team. Last year, the Jets traded him to the Oakland Raiders for a 7th round pick.
However, the Raiders waived him after just three weeks. Hackenberg briefly trained with the New England Patriots before signing with the Eagles.
There is some hope for him in the shape of Eagles coach Doug Pederson. Pederson is the man who turned Carson Wentz into an MVP candidate. As well as that, he turned Nick Foles into a Super Bowl MVP.
Despite that, it's a big challenge for Hackenberg. He is the first quarterback in 35 years to be drafted in the first two rounds and not play in his first two seasons.