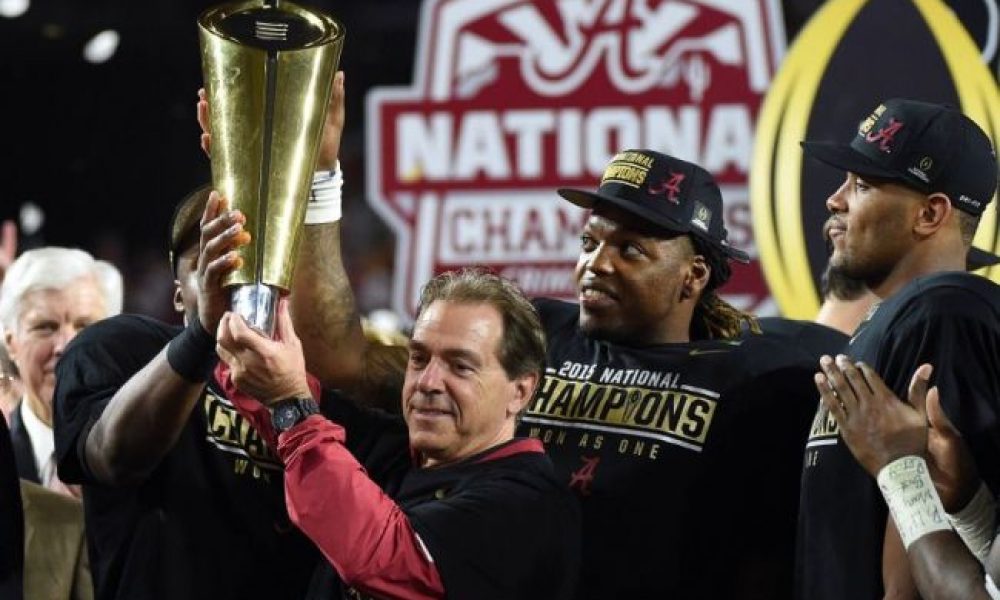 Clemson Favored to Win 2016-17 National Title, With Alabama Second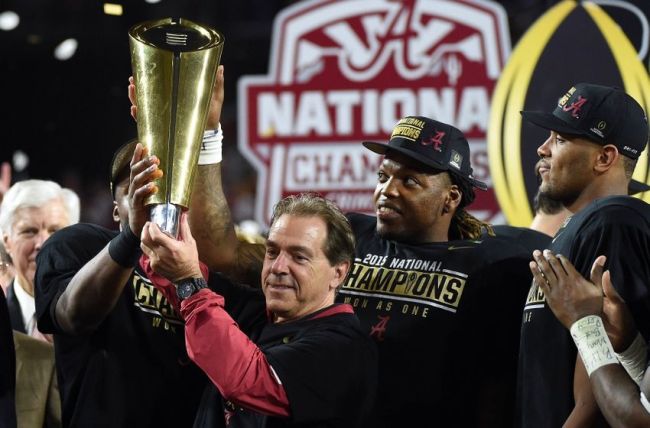 The Alabama Crimson Tide have been National Champions for just four days but already are looking ahead to the 2016-17 college football season.
So too are the odds makers as less than 24 hours after the Tide defeated Clemson 45-40 to win the national title, updated futures boards for the national champions for 2016-17 were released.
Some of the odds makers posted odds for each one of the FBS teams with many of them as high as 500 to 1. However, at the top of the list, with the shortest odds is the Clemson Tigers at 6 to 1, while just crowned national champion Alabama is just behind them at 7 to 1.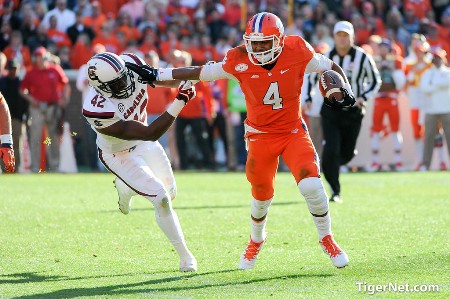 Rounding out the top 5 on the futures boards are Baylor, Ole Miss and Stanford. The Ohio State Buckeyes, the 2015-16 national champions are back at 15 to 1.
The next team from the ACC on the boards is Florida State sitting at 40 to 1.
The Seminoles are an interesting choice at 40 to 1, as they will be loaded from top to bottom on both sides of the ball with the exception of quarterback.
If current quarterback Sean Maguire can figure out collegiate defenses, the Seminoles will be one dangerous team.
Tennessee will likely be the favorite to win the East division of the SEC and is sitting at 18 to 1 for the national title. Four teams in the SEC are amongst the top 10 ranked to win the national championship next year.
As has become customary the SEC is expected to by one of the best if not the best conference from top to bottom. Odds makers feel the same way with the four teams they have from the SEC in the top 10 and the 5 team they have in the top 20.
Baylor will once again have quarterback Seth Russell who knows how to put lots of points on the board, but the Bears will need to have a better offense if they hope to be playing for a national title next season.
Top 25 Odds for 2016-17 National Title in College Football
Clemson 6 to 1
Alabama 7 to 1
Oklahoma 10 to 1
Baylor 12 to 1
Stanford 15 to 1
Michigan 15 to 1
Ohio State 15 to 1
Notre Dame 15 to 1
Florida State 15 to 1
Tennessee 15 to 1
LSU 20 to 1
Ole Miss 30 to 1
Oregon 30 to 1
Iowa 30 to 1
USC 30 to 1
Houston 30-1
Florida 30 to 1
Michigan State 30 to 1
UNC 40 to 1
TCU 40 to 1
UCLA 40 to 1
Oklahoma State 40 to 1
Louisville 40 to 1
Georgia 50 to 1
Utah 50 to 1