Cordarrelle Patterson: First Round Pick "Makes You Lazy"
By Jonathon Natsis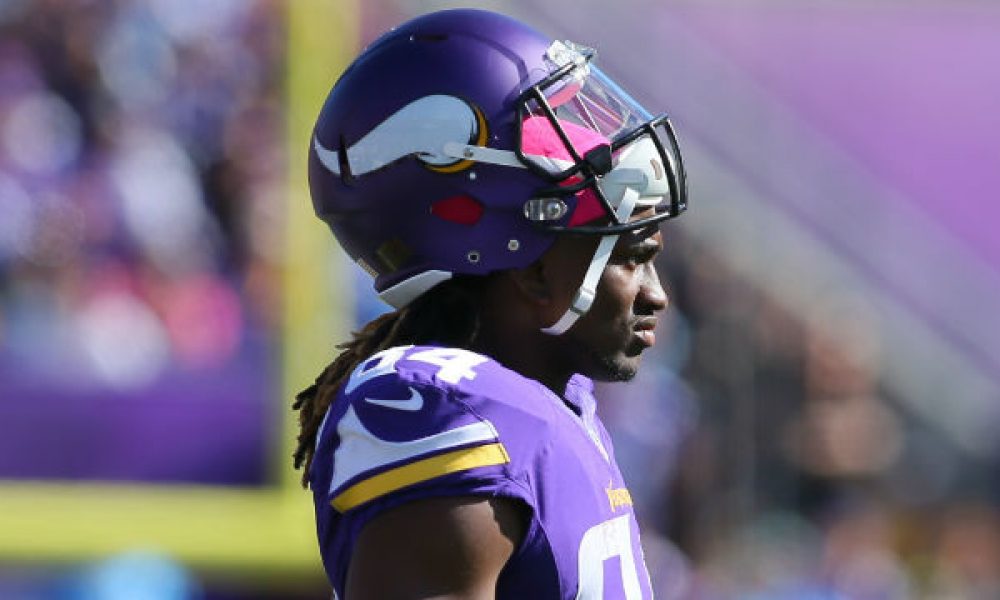 As he prepares to enter his fourth season, Minnesota Vikings receiver and kick returner Cordarrelle Patterson hasn't exactly had the kind of career trajectory expected of a first-round draft pick. Since being selected 29th overall in 2013, Patterson has been tasked with decreasingly significant roles within the Vikings offense, and he feels part of his lax attitude was born on draft day.
"Things like that, sometimes they make you not work hard," said Patterson of being selected on the draft's first day. "[It makes] you not want to do things…makes you lazy."
Patterson's comments spark an interesting discussion about where certain football players draw their motivation from. Like all humans, some athletes can either be driven to live up to the expectations set for them by coaches and the front office (Peyton Manning and Matthew Stafford), some capitulate in the face of extreme pressure (Ryan Leaf and JaMarcus Russell), while others develop a chip on their shoulder from being undervalued by the powers that be (Tom Brady and Antonio Brown).
For Patterson, it sounds like he wasn't quite ready for the pressures of being an integral part of Minnesota's young offense from day one. Instead, he coasted to sub-mediocrity and is now paying the price, struggling to find a niche in a Vikings receiving corps suddenly brimming with talent.
But foolish comments aside, it doesn't sound like Patterson is placing the blame on anyone but himself. After posting 78 catches for almost 1,000 yards in his first two seasons, Patterson's receiving numbers plummeted to only 2 receptions in 2015 despite playing all 16 games. This was during a season in which he was expected to step up following the loss of veteran wideout Greg Jennings.
Entering 2016, Patterson will compete with sophomore sensation Stefon Diggs, steady contributor Jarius Wright and fellow first-rounder Laquon Treadwell, considered by many to be the most complete pass catcher in this year's class.
Yet while Patterson may struggle to crack the starting lineup for the second straight year, he remains one of the most explosive returners in the league. That alone might be enough to keep him in purple and gold for a while.