Could Lakers Brawl Dispell Chaos From Their System?
By Connor Lynch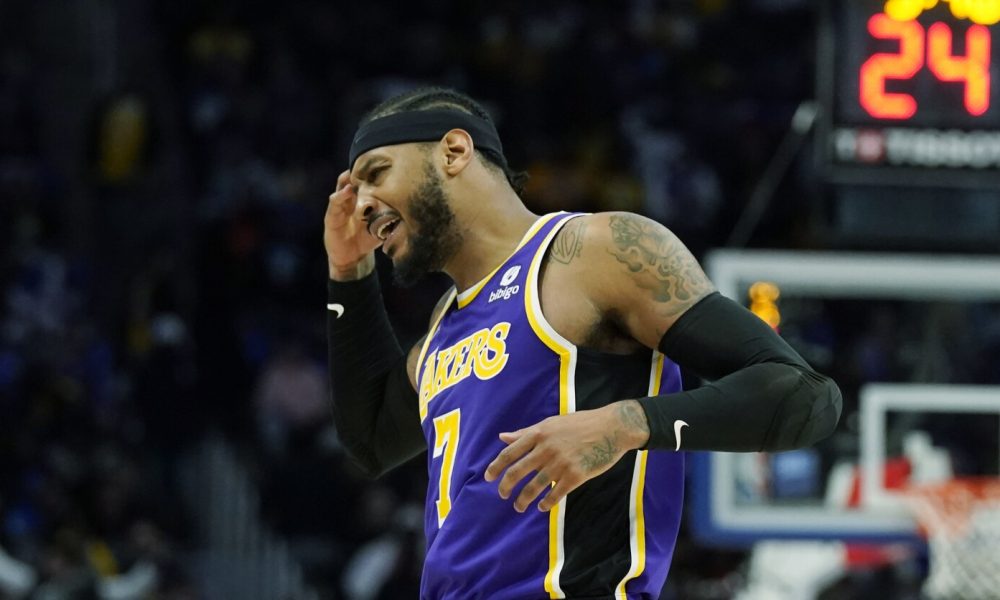 When the Lakers signed a raft of veterans, they probably imagined their season going more smoothly than it has.
It has not been an accomplished, steely, canny march towards a championship challenge for the Lakers.
The first quarter of their season has been marked by injury, inconsistent results and even a confrontation between teammates. 
Their chaotic energy culminated on Sunday when LeBron James struck Detroit Pistons center Isaiah Stewart. He received the second ejection of his career and the first suspension of his career as a result.
Want $250 to bet on the NBA?
Conversely, the Lakers might have needed an utter disaster to get them back on track. Following the furore on Sunday, they came back from 15 points down at the start of the fourth quarter to win the game.
Carmelo Anthony has been credited for rallying the troops and settling the team after tempers were flared.
"Melo has been great for us," coach Frank Vogel said Sunday after the game. "I can't say that strongly enough. He really has been a champion for all the causes of what we're trying to get done. The defensive commitment and buy-in, to trying to play for each other. … He was the one that spoke up, along with others, to say that we can't let this turn out to be a loss. Like, we got to rally around this. So, credit to him."
"I just felt like we needed to all come together, we needed to believe in the bigger picture," Anthony said on a videoconference call Monday. "And I think at that moment, the way I was just able to grab everybody's attention in that moment, we were looking for something like that. And last night, it just so happened to be me. Tomorrow, it might be somebody else. But at that moment last night, it was time for something to be said to kind of just get the car rolling. We needed that."