Dak Prescott Franchise Tagged By the Cowboys
By Amber Lee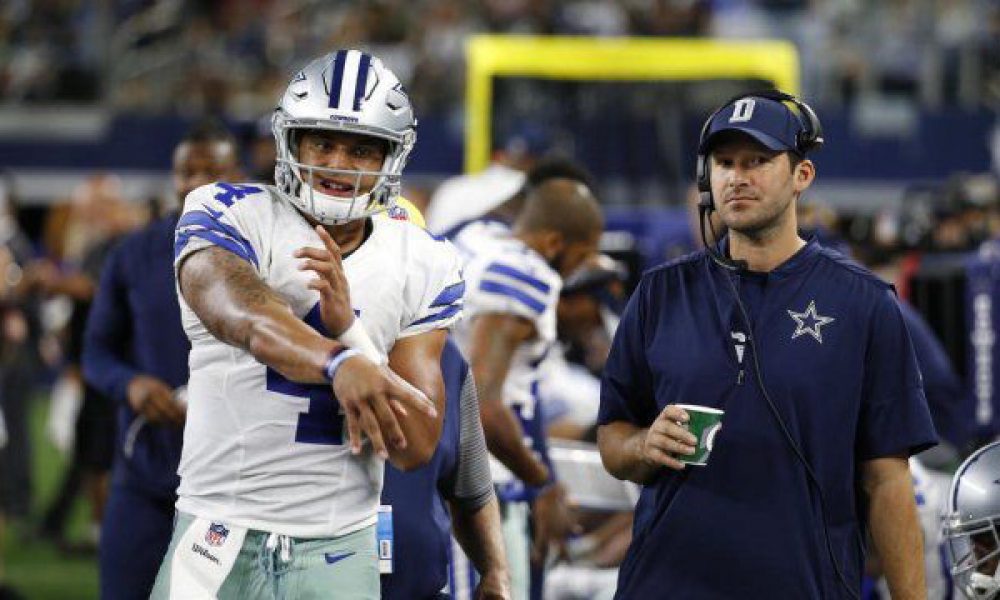 The Dallas Cowboys have chosen to use their franchise tag on quarterback Dak Prescott, making the call hours before Monday's deadline.
Prescott will make approximately $33 million during the 2020 season and Dallas has until July 15 to sign him to a long-term deal — or he will play under the tag.
He and the Cowboys were ultimately unable to agree on an extension prior to or during the 2019 season, and the conversation around a new deal spilled into January. Tagging Prescott gives the franchise another year to see what he's got in terms of consistency and leadership and whether he can lead Dallas back to the postseason.
Dak Prescott turned down an extension opportunity at $30 million per season last summer before playing out the fourth and final year of his $2.7 million rookie deal in 2019.
Since the season ended, Cowboys owner Jerry Jones and VP Stephen Jones have called his contract situation "urgent" and worked to try and get a deal done. Prescott was reportedly seeking $40 million per season from Dallas.
While starting in all 64 of the Cowboys' games the past four years, Prescott has a 65.8-percent completion rate, throwing for 3,944 yards, 24 touchdowns and nine interceptions, on average, per season.
The Cowboys missed the playoffs last fall however, stumbling late in the season and losing their grip on the NFC East down the stretch.
NFL Betting