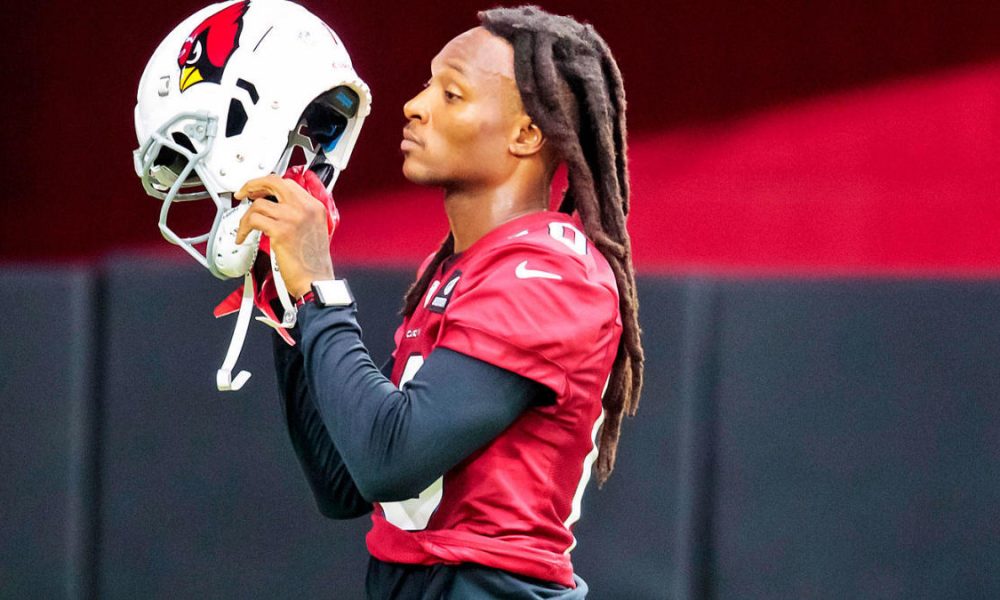 DeAndre Hopkins Calls For 'Stability' At The Cardinals
After a topsy-turvy couple of years, Arizona Cardinals wide receiver DeAndre Hopkins is chasing stability ahead of the 2023 season.
DeAndre Hopkins has only been able to play 19 out of 34 games over the last two seasons. As well as the suspensions and injuries he's dealt with, the Cardinals have been in transition around him.
DeAndre Hopkins knows he can produce for Arizona, having enjoyed a 1,400 yard season for them in 2020. The seriousness with which he's taking his offseason suggests he's aiming for those levels again.
Want $250 to bet on NFL futures?
Hopkins is at pains to minimize any unhelpful external noise around him. He's not looking for a trade, he's not looking for a new deal, he's just focussed on the season ahead. 
"What I want is stable management upstairs," he said. 
"I think that's something that I haven't really had the past couple years of my career coming from Houston to being in Arizona; I've been through three to four GMs in my career. … A QB who loves the game, a QB who brings everybody on board with him, pushes not just himself but people around him. I don't need a great QB — I've done it with subpar QBs — just a QB who loves the game like I do. And a great defense. I think defense wins championships.
"For me, that's it: great management, a QB who loves the game and a great defense."
"Phoenix is home. Phoenix is where I have been the last three years of my life," Hopkins said. "I enjoy being in Phoenix. Working out there has no emphasis other than that's where I am, that's where I live. It's not me going on a campaign, doing anything other than working out."