Deshaun Watson: No Positive Outcome for Houston Texans
By Connor Lynch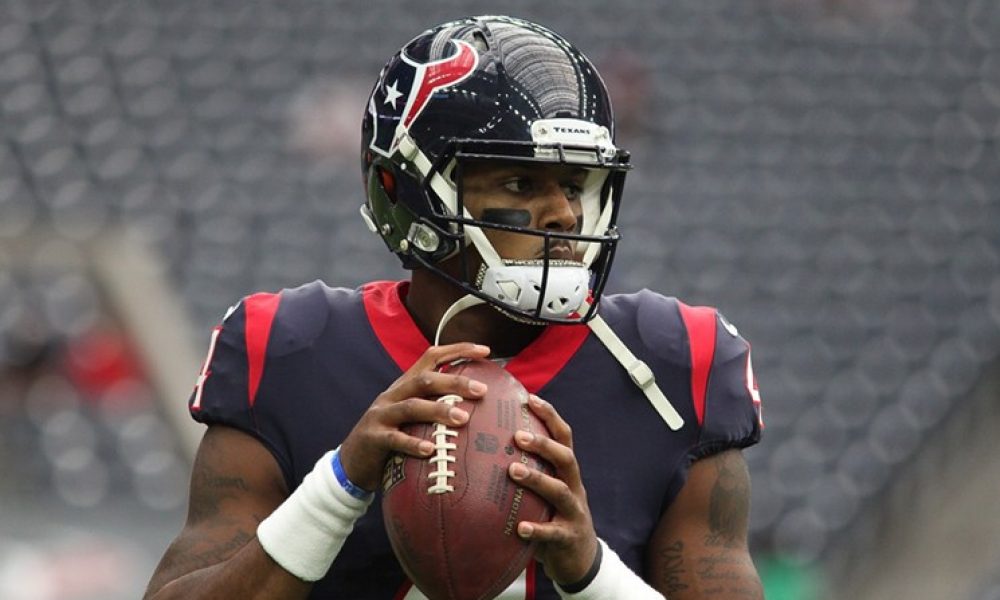 There's no convincing Deshaun Watson to stay in Houston, despite how complicated a trade away would be for the quarterback.
New Texans coach David Culley met with Deshaun Watson on Friday but to no avail. If Deshaun Watson gets his way, he won't play for the Texans again.
Houston is obviously desperate to keep him. There is nothing but downside for them if they trade him. As well as that, there's nothing but upside for any team that acquires him.
According to ESPN, Watson will opt out of team activities if the Houston Texans decide to hold him to his contract. 
Want $250 to bet on NFL futures?
Watson's grievances with the Texans organization began when wide receiver and friend DeAndre Hopkins was traded to the Cardinals.
He had several meetings with owner Cal McNair to discuss the way the franchise was run. Apparently, Watson was promised consultation over new hires after coach Bill O' Brien was fired midseason.
As it turned out, Watson found out about the hiring of new general manager Cal McNair on social media. That's when he put in his trade request. 
His meeting with Cully on Friday was reportedly the first between the two. Considering Watson was prejudiced against the new regime before it even came in, it's no surprise that he wasn't convinced to stay.
However, he signed a four-year, $156 million extension that runs through 2025 last summer. It has a no trade clause and in addition, the Texans could franchise tag him for three years. In that scenario, they would have control of his rights until 2028.
The Texans, who have been steadfast in their intention to keep him, will take a $21.6 million hit against the cap if he leaves.
Conversely, the team who acquires him will get a bargain, at least for this year. He is only scheduled to earn $10.54 million in 2021, while he will earn around $30 million from 2022 through 2025.