DK Metcalf Exciting the Seattle Seahawks
By Connor Lynch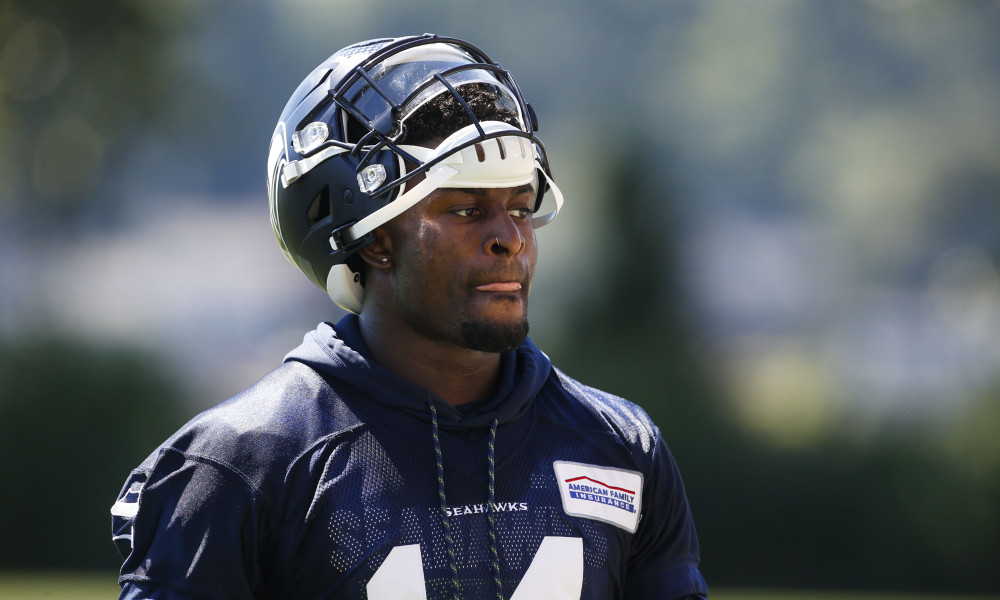 DK Metcalf has impressed his Seattle Seahawks teammates and staff during the team's offseason programs. 
The rookie wide receiver came out of Ole Miss, and he is best known for his size. DK Metcalf weighs in at 228 pounds at a height of 6-foot-3. 
While concerns remain over his route running and lateral agility, the Seahakws are excited about DK Metcalf.
The Seahawks traded up to draft Metcalf with the final pick in the second round of the 2019 NFL Draft. Quarterback Russell Wilson has noticed his football intelligence.
Want $250 to bet on NFL futures?
"Everybody knows about his ability to run and everything else, and jump and catch and all that," Wilson said. 
"You guys have been talking about that for months, but I think more than anything else, it's his brain and how he processes information and how quickly he understands it. He's really intelligent. He really understands the game really well, he takes coaching really well. He gets extra work. He's a legit pro wide receiver. He's everything that everybody was talking about in terms of what he's capable of and more."
Seahawks coach Pete Carroll has also heaped praise on Metcalf, saying that he's capable of making special plays. 
"Very natural player," Pete Carroll said. 
"He hasn't had any trouble doing anything we're doing. He looks like he's done it before. He's got to get more disciplined. He's got splits and all kinds of things, rules that he's got to get right, but the physical things that [receivers coach Nate Carroll is] asking him to do, he can do it. He can do it. The route changes that we're doing, the adjustments, his body control. 
"He's really been a marvelous competitor in this camp. We've seen plays out of him every day that look special, and most of it comes out of, one, his speed, but the other is his catching range and the ability to get out away from his body and get up off his feet and make really special catches.
"So we don't see any hindrance, restriction at all. He's in here competing to play."