Dwayne Haskins Impressing Jon Gruden
By Connor Lynch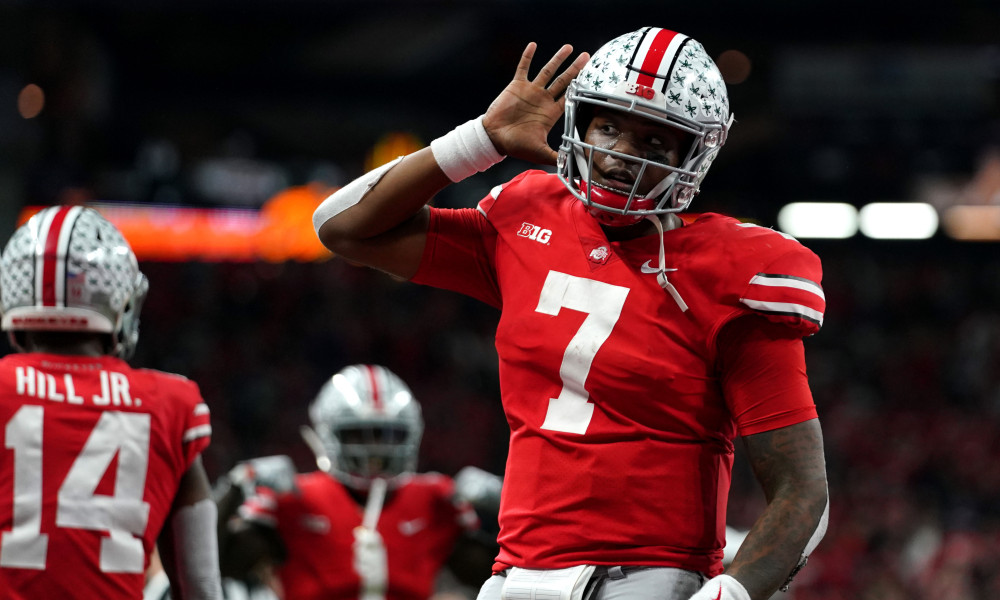 Rookie Washington Redskins quarterback Dwayne Haskins has been impressing coach Jon Gruden at minicamp, per NFL.com.
Dwayne Haskins was picked at No. 15 by the Washington Redskins in the 2019 NFL Draft. With 50 touchdown throws in his final Ohio State season, he was reported to be the Redskins first choice.
That choice looks to be paying off now, as Dwayne Haskins shows what he can do in front of his new team.
"We're at the very bare minimum right now, but very impressed by his skillset for sure. Can really spin it," Gruden said.
Want $250 to bet on NFL futures?
Sign up now!
"He's just a big, solid, fundamentally sound guy. He's just a big presence in there and the ball just jumps off his hand. He also has the ability to speed it up and he has great touch, as well, for some of the short balls.
"He's displayed that he can make, in this short period of time, all the throws. … He's kind of displayed a little bit everything these two days."
However, Haskins isn't guaranteed a starting spot by any means. Jon Gruden made it clear that that place is truly up for grabs. Haskins will compete with Colt McCoy and Case Keenum for a starting berth.
"We're going to go at it, throw the ball out there and let these guys compete," Gruden said.
"I think [Haskins] obviously displayed enough of a skillset to warrant the 15th pick in the draft and to give him an opportunity to see how far he can take this thing."
Gruden added that Haskins still has a lot to work on. Although, he is confident that he will get to grips with NFL football.
"It's just a lot you're throwing at him," Gruden said.
"It's a long process, but he's a bright guy, he's wanting to work at it and he will work at it. And I was impressed.
"I think he's made some throws," Gruden said, "that make you turn your head without a doubt."