Baker Mayfield chastises Ohio school for being 'soft'
By Amber Lee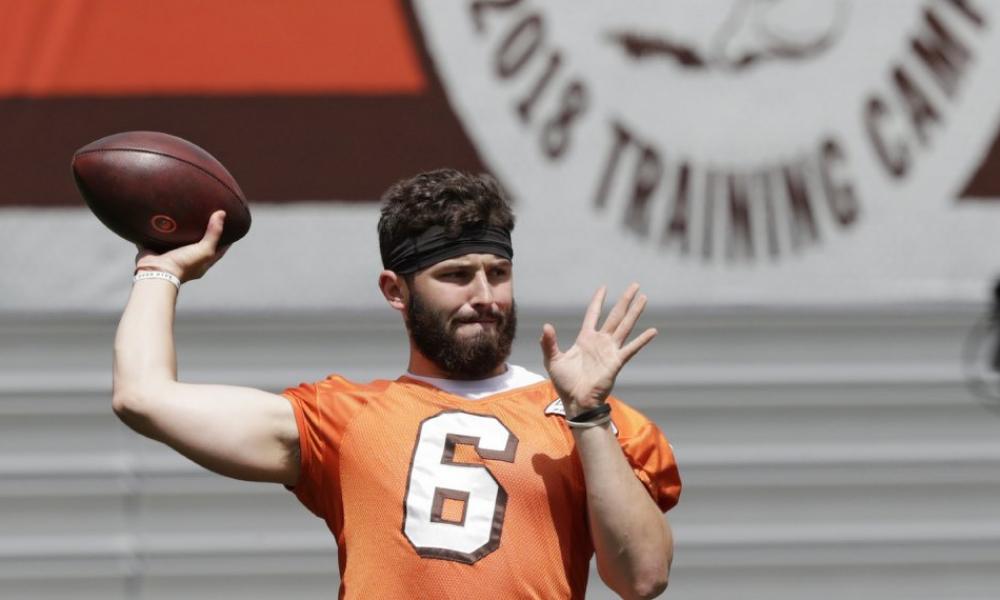 Baker Mayfield is one of the most competitive young players to enter the NFL in a long time. As well as that, he's had to work his tail off to achieve everything he's accomplished so far in his young life.
So, it's not really all that surprising he had a negative reaction to a news story that a Cincinnati-area high school is working overtime to "remove competitive culture."
Responding to a tweet on a WLWT5 news story about the school's decision to remove valedictorian, salutatorian distinctions, Mayfield had a pointed retort:
This is so dumb. You're telling me competition doesn't bring out the best in people? If you want something bad enough, work for it. People are too soft. https://t.co/fKUSJhFUF5

— Baker Mayfield (@bakermayfield) May 11, 2019
Baker Mayfield ended up being the No. 1 overall pick of the 2018 NFL Draft. As a result, he succeeded in a big way during his rookie campaign.
Before all that, however, he was a former walk-on at Texas Tech. Incredibly, Mayfield won Big 12 Freshman Offensive Player of the Year at Texas Tech, then left the program because he lost his starting job due to injury amid accusations his coach at the time, Kliff Kingsbury, wasn't communicating with him about it.
Baker Mayfield then went on to walk on at Oklahoma. All he did there was win the Heisman Trophy while putting together one of the most dominant seasons by a quarterback in modern college football history.
Striving to achieve in a "competitive environment" certainly served Mayfield well.
NFL Betting