Dwayne Haskins Will Have 'Great Career' with Redskins
By Connor Lynch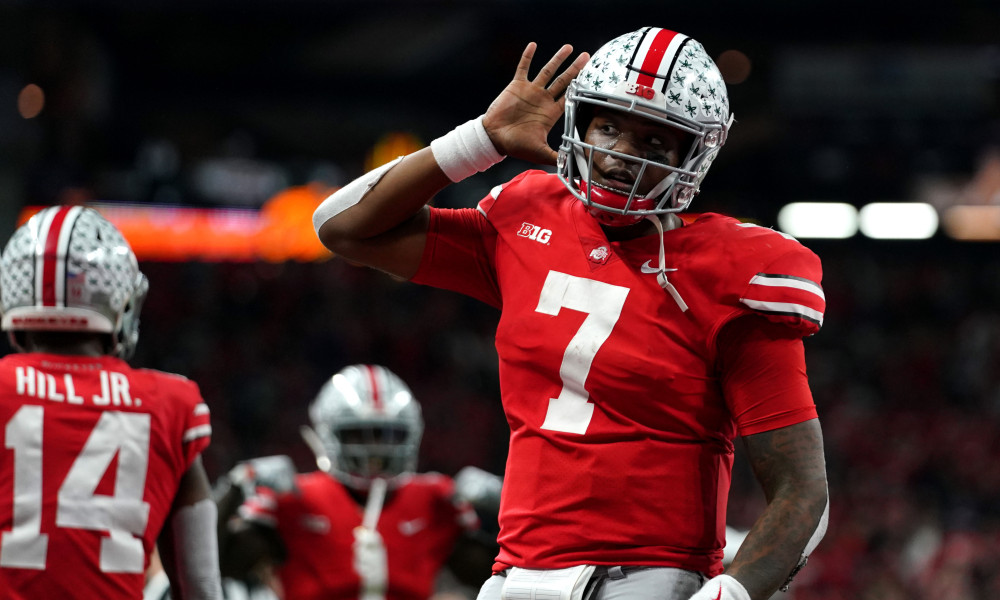 Bruce Allen has spoken about the potential of former Ohio State quarterback Dwayne Haskins following the 2019 NFL Draft.
The Washington Redskins team president was reacting to comments made about Daniel Jones by New York Giants GM Dave Gettleman.
Gettleman claimed that a number of teams, including the Redskins, were interested in drafting Daniel Jones. Allen, however, said that Washington got what it wanted from the draft in Dwayne Haskins.
"We picked the player we wanted to pick," Allen said of Dwayne Haskins.
Want $250 to bet on the NFL?
Sign up now!
"I'm almost positive Dave has no clue what our draft board would be. I don't know which draft boards he knows, but he doesn't know ours."
"Well there were still a lot of good football players and they started to go, bang, bang, bang," Allen said.
"And we felt comfortable that Dwayne was going to come to us, but when it happened, we were excited."
Allen says Haskins will be able to learn from the many veterans in the Redskins locker room.
"It's a great situation for any quarterback we're going to bring in and Dwayne is excited about it," Allen said.
"Our reigning NFL MVP, Patrick Mahomes, he learned at the hip of Alex Smith. And Alex is going to be part of our program — we still don't know from the doctors if he's going to play, and what time in the season, but he's going to be a part of our program. And (Haskins) will be able to learn from Case Keenum, and Colt McCoy, and then our coaching staff is filled with former quarterbacks, and of course, we have the great Doug Williams in the building, so it's going to be a great learning experience for (Haskins) and we want to make sure he has a great career."