Dwight Howard believes key to winning for 76ers is removing 'egos'
By Ryan Ward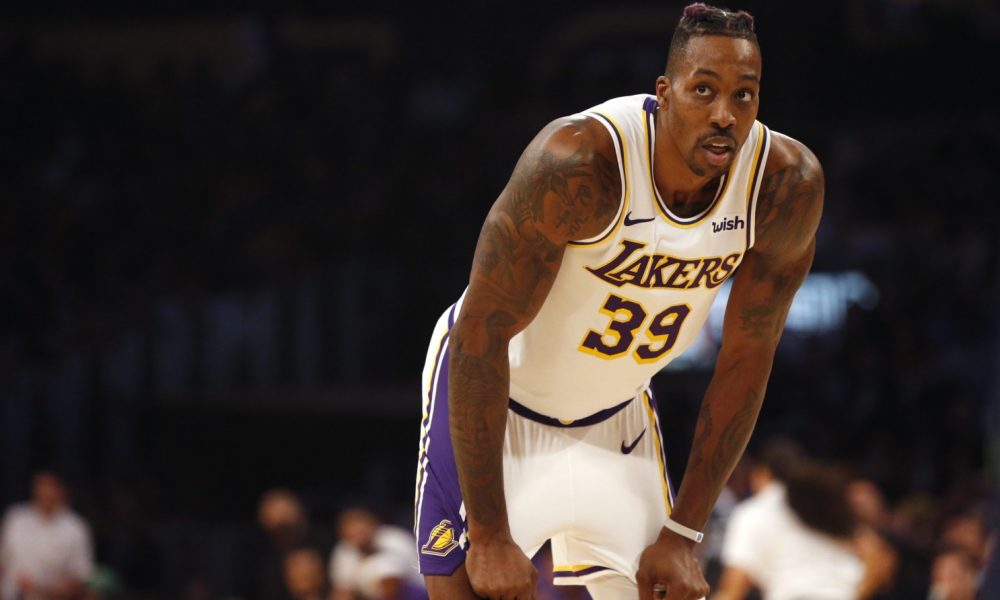 Dwight Howard finally reached the mountaintop after winning his first NBA title with the Los Angeles Lakers last season.
The former star center is having a change of scenery for the 2020-21 campaign after inking a one-year deal with the Philadelphia 76ers. During his introductory press conference, Howard voiced that he is hoping to use his championship experience to push the 76ers forward. (H/T Pro Basketball Talk)
Want $250 to bet on NBA futures?
"For me in the past, the things that have hindered me were my ego and also injuries. Those are two major components of a team and players not being able to reach their full potential. So for us to win, we have to take our egos away. Put our egos aside… and the other part is staying healthy. We've gotta do our best job of making sure we eat properly, get the proper amount of rest, and we don't overdo it."
Although Dwight Howard played in a reserve role with the Lakers, he had to buy into the game plan. He took a backseat for the first time in his career by coming off the bench. Howard had to swallow his pride to get a chance to play on a championship team, which he fully committed to his role.
He will have the opportunity to impart that first-hand experience onto Joel Embiid and Ben Simmons. The 76ers All-stars have struggled to break through over the last few seasons. The upcoming season may be a make-or-break campaign for the star duo that could lead to significant changes ahead.