Denver Broncos Limp Through Saints Game With No Quarterback
By Connor Lynch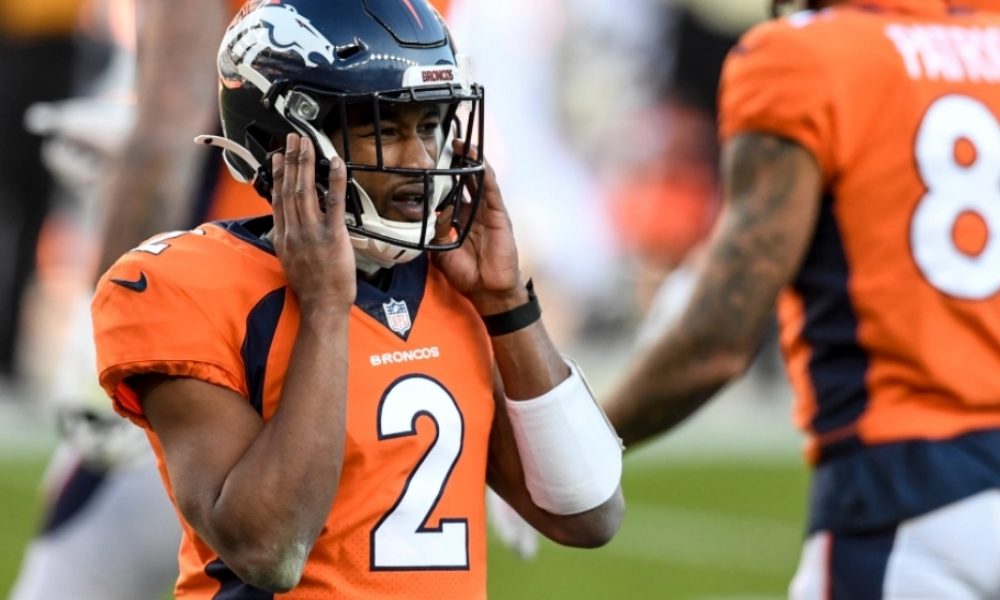 In incredible circumstances, the Denver Broncos inevitably lost to the New Orleans Saints without a quarterback on Sunday.
In a calamitous weekend, the Denver Broncos had to play against the Saints without a quarterback. All four of Denver's QBs were ruled out on Saturday after Jeff Driskel tested positive for Covid-19.
Because Drew Lock, Brett Rypien and Blake Bortles were in the quarterback room with him without wearing masks, they were deemed close contacts and are now in isolation.
Denver tried to have the game postponed, and then asked the league if offensive coach ron Calabrese could play the position. Eventually, they settled on 23 year old practice squad WR Kendall Hinton to play quarterback.
Want $250 to bet on Monday Night Football?
Hinton completed one pass for 13 yards and threw two interceptions as the Saints won 31 – 3. Denver became the first team since the 2011 Broncos to not complete a pass in the first half.
"I can easily say this has been the most eventful 24 hours of my life," said Hinton.
"But when I got the call it was pure excitement, of course there was nerves and disbelief."
"Coming in I knew that I had no idea what the state of the game was like. I am familiar with our concepts but it's a lot different from quarterback," he added.
"We knew it would be a tough situation but it was a challenge I was willing to take."
Coach Vic Fangio blamed the situation on his players, saying he was disappointed in their mistake. However, the responsibility surely has to rest with him considering he has already had Covid-19.
How could he let all of his quarterbacks be in the same room without a mask? The NFL has been more than clear about protocol, and made an example of Fangio by going ahead with the game.