Ezekiel Elliott Fined for Salvation Army Kettle Celebration
By Connor Lynch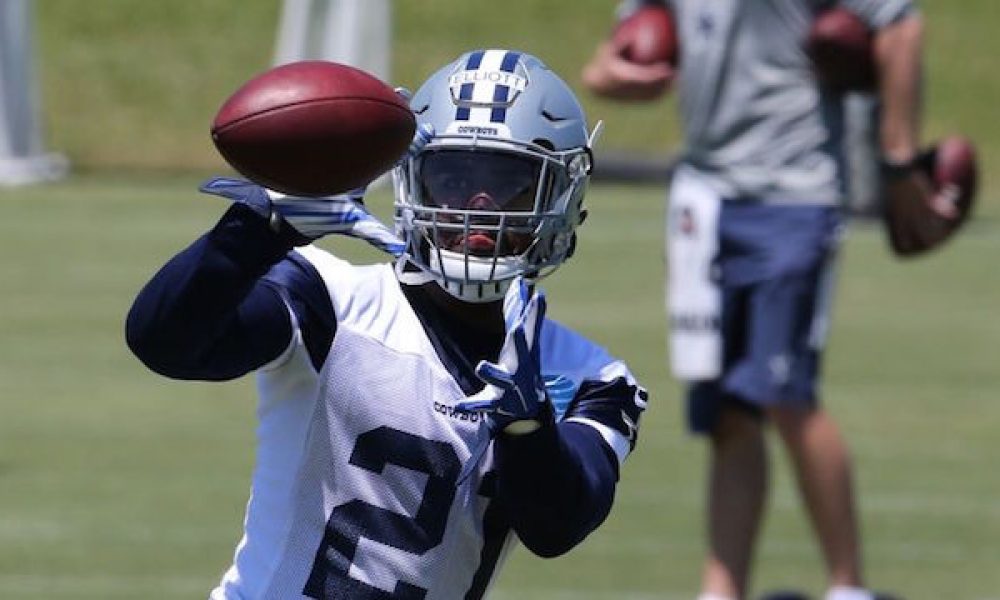 In a somewhat bizarre story, Dallas Cowboys running back Ezekiel Elliott has been fined by the NFL for a celebration.
Ezekiel Elliott celebrated a touchdown on Thanksgiving Day by dropping $21 into the Salvation Army kettle at AT&T Stadium.
The third year running back has been penalized by the league for this, Ezekiel Elliott is appealing the fine. The fine amounts to $13,369 in total. A lot more expensive than the initial $21 Elliott dropped into the famous Salvation Army kettle.
"I mean I didn't really expect a fine, really don't care about the fine," Elliott said.
"It's all for a good cause and we're trying to bring awareness to the Salvation Army, and if the NFL doesn't like that, then, I mean, that's on them. I'll pay their little fine."
Want $250 to bet on the NFL?
Sign up now!
What the league takes issue with is likely the celebration involving QB Dak Prescott after Prescott's own touchdown.
Elliott dropped his quarterback into the kettle following the touchdown. The NFL has judged the celebration to be "unsportsmanlike conduct".
"A lot of things they do define ridiculous. But that's not really any of my business, not anything I can change," he said. "So I'm just going to keep being focused on this season, focused on leading this team, focused on going out there and winning ballgames."
Elliott sounds annoyed by the whole thing, but it's not as if he hasn't had a warning. In 2016, he celebrated a touchdown by jumping into the kettle. The league warned him, after which he donated $21,000 to the Salvation Army.
He also said that the NFL should donate the total of his latest fine to the Salvation Army.