Former NBA Champion Says Zion Williamson Needs to Control Weight
By Connor Lynch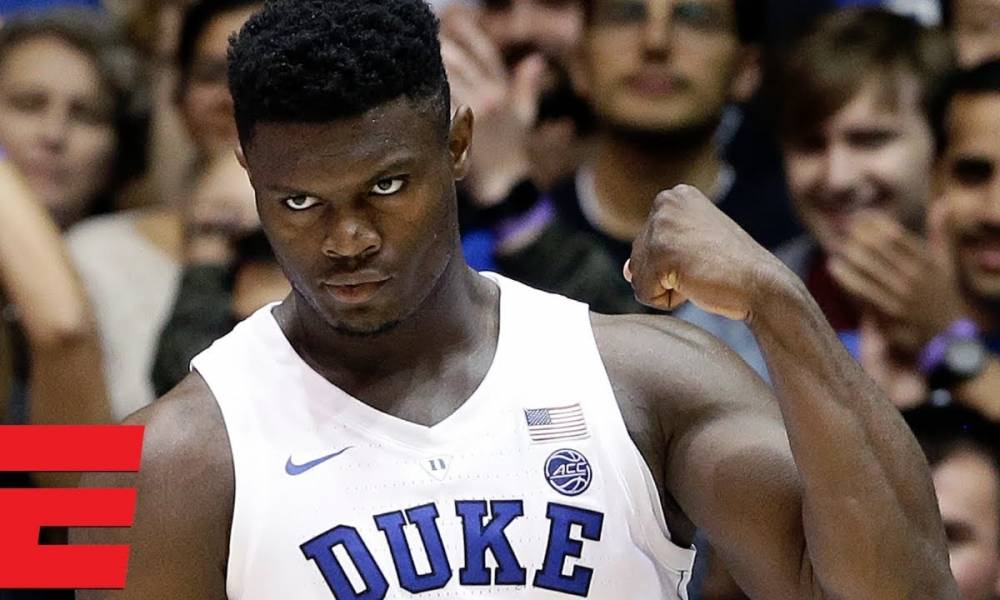 The NBA season hasn't started out as expected for No.1 draft pick Zion Williamson. In fact, it hasn't started at all.
Zion Williamson has been out injured with a torn meniscus in his right knee since the preseason. Since then, his New Orleans Pelicans team has only one one game, drawing unwanted scrutiny on the player and team.
Critics have called into question his injury record dating back to his high school days, citing his unique physique. Zion Williamson (19), to put it bluntly, is huge. He is 6-foot-7 and 285 pounds.
Tacko Fall is both the tallest and heaviest player in the NBA this year, at 7-feet 5 and 311 pounds. Williamson is one of the league's heaviest, and is at an age where weight can be gained easily.
Want $250 to bet on the NBA?
Sign up now!
Glen Davis, a former NBA Champion with the Boston Celtics, was a 6-foot-9, 289 pounds player. He said that his weight affected his career and that Williamson needs to address his weight to avoid facing the same issues.
Glen Davis retired after just nine NBA seasons due to foot and ankle problems.
"He has to get his weight under control," Davis said.
"That's one of the reasons why I stopped playing was because of my weight," he added.
Although the Pelicans are not sure of the origins of Williamson's injury, they do not believe his weight is a factor. Executive vice president of basketball operations David Griffin couldn't disagree more with those claims. 
"The notion that this happened because Zion is in poor condition is asinine … He wasn't in poor condition when he went 12 of 13 last week against Utah. That's not what it is. He's just a very unique body type and certainly from a physics perspective."