Freddie Kitchens Hoping Salvation Lies Within the Tape
By Connor Lynch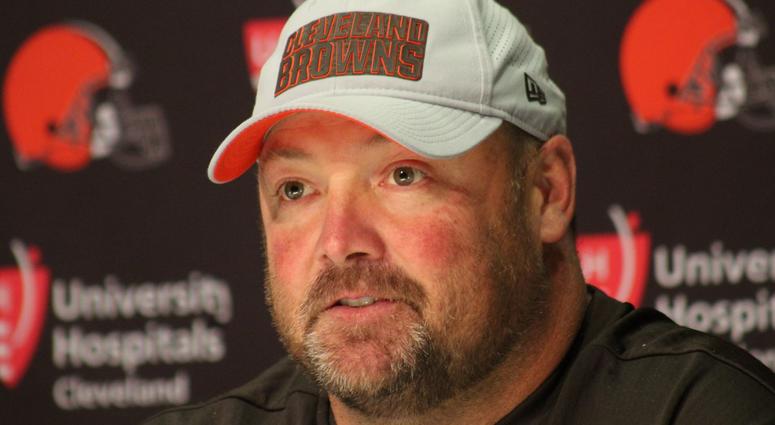 Following his blunt postgame comments after their 31-3 loss to the 49ers, Browns coach Freddie Kitchens issued a rallying cry.
The Cleveland Browns have so far failed to live up to their preseason hype as title contenders. Freddie Kitchens and the Browns are now 2 – 3 on the season.
However, Freddie Kitchens highlighted the positives even in those bad results, and believes that the team can build on them.
"I don't think we had anybody give up or anything like that. We were still fighting," Kitchens told reporters Tuesday. 
Want $250 to bet on NFL Week 6?
"Contrary to popular belief, we had our chances and we didn't do it. We had our chances. When we look at the tape as a team, we had our chances. Everybody will recognize that, and the ones in the building — the people who matter — are the ones who will recognize it. We will move on, and we will get better from it.
"We have a lot of guys in situations that they have never been in. We are not panicking. We are going to line up and play the next game. There are 11 more."
Having the chances is one thing, but the Browns have spurned their chances in rather dramatic fashion. The loss to San Francisco was their second loss by at least 28 points so far this season.
For Kitchens, it's not a matter of being out coached, or struggling in his first season. He's going to need some introspective video sessions to put things right.
"No. I wouldn't say that at all. I wouldn't say that at all," he said. "The narrative changes with the different result that you have. Of course that can be the narrative. That's the easy thing to say. But just look at the tape."