Giannis Antetokounmpo: This Title Will Be The Toughest
By Connor Lynch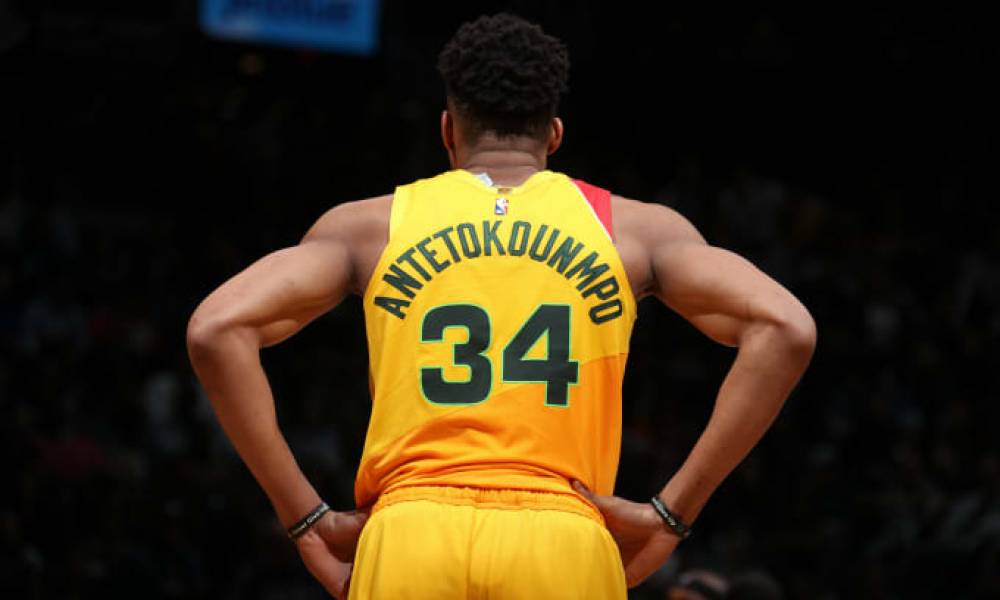 Milwaukee Bucks star and reigning NBA MVP Giannis Antetokounmpo doesn't believe this years' champion will have an asterix or disclaimer.
The 'asterix' talk has prevailed in the NBA as well as other sports that have been interrupted by the coronavirus. Questions abound over whether winning the title in a shadow of a real season is laudable.
Giannis Antetokounmpo thinks that, on the contrary, this years' NBA Championship will be the hardest one to win. 
"I feel like this is going to be the toughest championship you could ever win," Antetokounmpo said.
"Because circumstances are really tough right now. Whoever wants it more is going to be able to go out there and take it."
Want $250 to bet on NBA futures?
Giannis Antetokoumpo and the Bucks were cruising with a league best 53-12 record before the suspension on March 11. Now, with all that momentum stunted, they will have to find the resources to compete in unfamiliar surroundings. 
"Like I said before, this is the toughest title," said Giannis. 
"You go somewhere without your family for three months and you haven't played basketball for three-and-a-half, four months. Whatever team wants it more has got to be mentally prepared for this situation. And has to go out there and execute.
"Teams got to be in shape. So whoever took care of themselves for these four months we weren't able to play, [they are] gonna be in a better position. … Whoever wants it more, whoever is mentally prepared for all this, that team is going to come out on top."
"Now that we don't have the [home court] advantage anymore, it sucks a little bit," Antetokounmpo said. 
"We worked all year to play at home, play with our fans. We tried hard to be at home. … Not being able to have them out there, I think it's going to be hard to live with.
"But at the end of the day, we won't have fans, other teams won't have fans."