Houston Rockets Can Quietly Rebuild in Harden's Wake
By Connor Lynch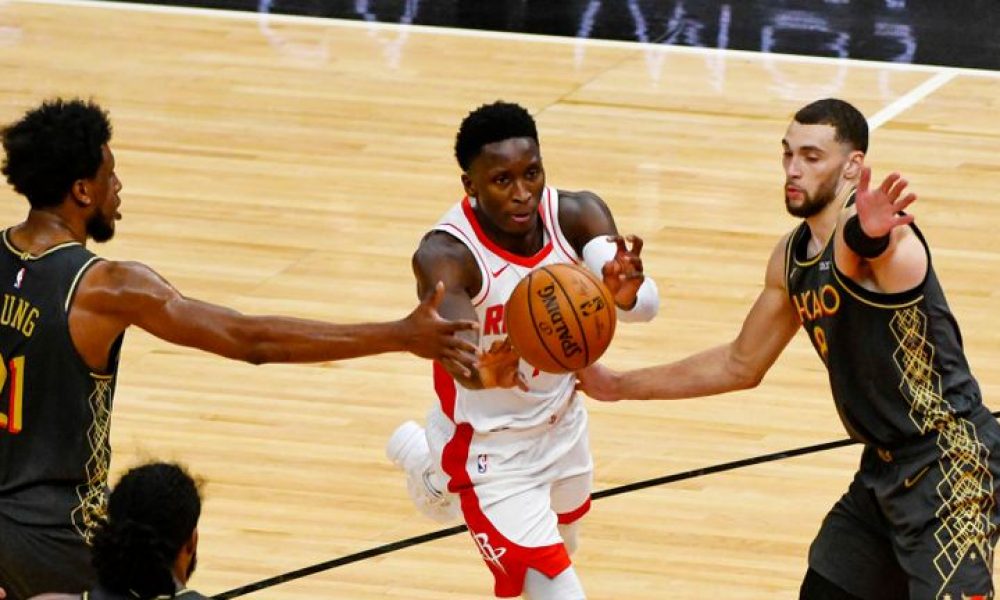 In the cold, changeable business that is the NBA, the Houston Rockets don't have time to mourn James Harden.
As Harden gets off to a flying start in Brooklyn, all the headlines will be about him. That could suit the Houston Rockets down to the ground.
When Harden left the Rockets, he said the franchise couldn't fix their situation. However, his blockbuster trade out of Houston could allow the team to do just that.
With their former star taking all the headlines, the Houston Rockets can rebuild in the background. Newly acquired two time All-Star Victor Oladipo says they have the potential to build a 'great team'.
Want $250 to bet on the NBA?
"We're not trying to be a good team. We're trying to be a great team," Oladipo said. 
"We have the ability to do so. We have the personnel to do so and the coach. Now it's all about doing it and buying into every day, every possession, and playing every game like it's our last. That's this team's mentality.
"We have to continue to get better, obviously, the chemistry continue to grow, the defense get better. But the mentality can never change, and the approach can never change. That's what we're all about, man. We're going to go out there to play with that chip, that brick, that whatever it is on our back, whatever is the biggest thing you can carry on your back, and go out there and compete for one another. If we do that, I truly believe we can be a very good team."
As general manager Rafael Stone points out, the raft of draft picks they received gives them scope to build a project.
"I would say what's super exciting about this deal is it gives us flexibility. In the NBA, picks, especially high picks, are the best currency. Everybody likes them. Everybody values them. That was great organizationally. It gave us flexibility to do different types of deals as they come up this year, next year or whatever."