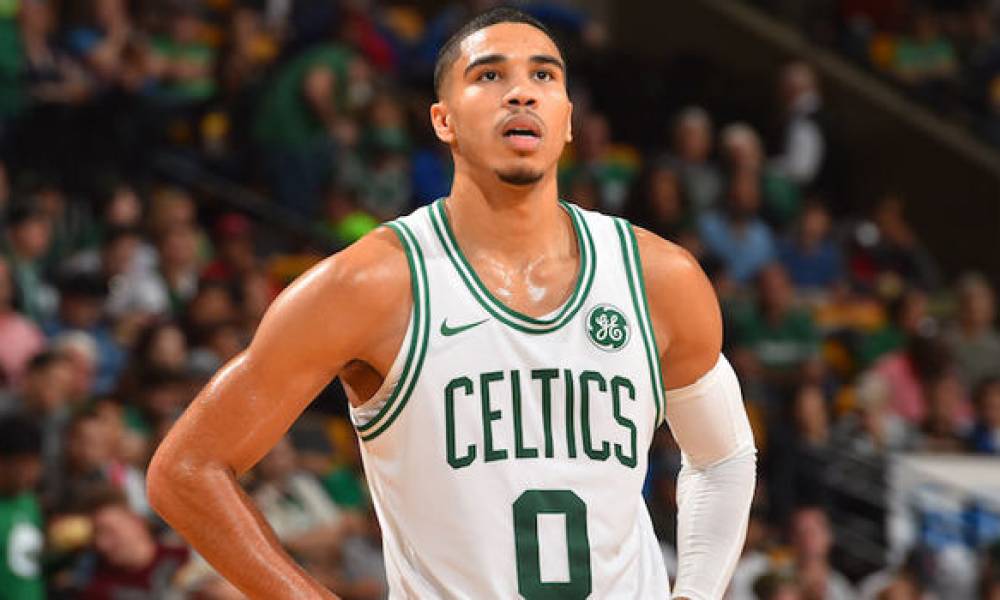 "I'm Going to be an All-Star" – Jayson Tatum
Boston Celtics forward Jayson Tatum is confident of becoming an NBA All-Star, despite missing out this year.
Jayson Tatum laid out his All-Star credentials during his impressive rookie season with the Boston Celtics. The Celtics went to Game 7 of the Eastern Conference playoffs due to his scoring-leading performances.
As a result, the expectations for his sophomore year were huge. So huge that people now expect Jayson Tatum to be disappointed at missing the 2019 All-Star game.
However, Tatum is relaxed about the situation and confident that he'll be an All-Star sooner rather than later.
Speaking to the Athletic, he said that he can be up there with the best.
Want $250 to bet on the NBA?
Sign up now!
"I know I'm going to be an All-Star," Tatum said.
"It wasn't this year, so it will be next year. There are definitely certain guys that are able to achieve things at faster rates than others, and I know I can be one of them. Nobody puts higher expectations on me than myself."
Interestingly, Tatum isn't hung up on becoming an All-Star as a Boston Celtic. He says that speculation doesn't bother him after he was linked to the New Orleans Pelicans during the Davis saga.
"I'll play basketball anywhere," Tatum said.
"I'll play for whoever wants me. That's my job. I know I can't control any of that stuff, so I'm not going to lose sleep over it. Trade talk doesn't bother me."
This season, Tatum is averaging 16.4 points per game for the Boston Celtics. As well as that, he has 6.3 rebounds per game while shooting 38.2% from range and 82.6% from the free throw line.
Tatum did get to showcase his talent over All-Star weekend in Charlotte, where he played in the NBA Rising Stars challenge. He scored 30 points and made 9 rebounds in the game where he was coached by Kyrie Irving.