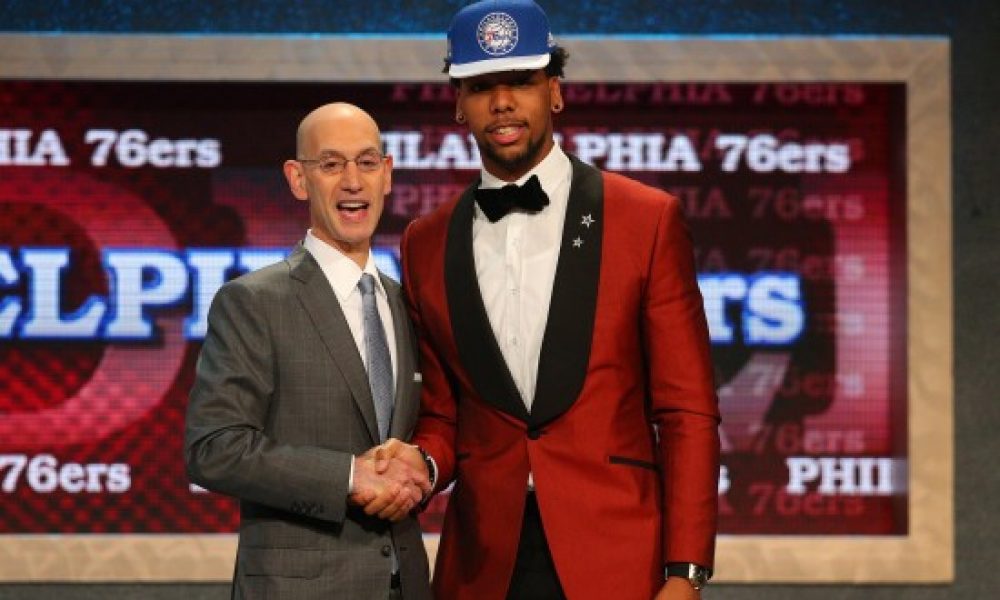 USA Today
Jahlil Okafor Leads The Way In Odds To Win NBA Rookie Of The Year
The start of the 2015-16 NBA season is still a few months away with the first tipoff set to take place in late October. Although some of the league's best and brightest won't be back on the basketball floor anytime soon, some of the NBA futures odds are out with one of the most intriguing being who will win NBA Rookie of the Year next season.
The 2014 NBA Draft was extremely talented at the top of the board with players like Andrew Wiggins (Minnesota Timberwolves) and Jabari Parker (Milwaukee Bucks) leading the way. This year's crop of players may be just as talented and promising, if not more so.
Three rookies will likely dominate the headlines next season in Karl-Anthony Towns (Minnesota Timberwolves), Jahlil Okafor (Philadelphia 76ers) and D'Angelo Russell (Los Angeles Lakers).
As expected, those three have the best odds to be named next season's top rookie, but not in the order many would've anticipated, via Bovada:
2015/2016 NBA Rookie of the Year – Odds to Win

Jahlil Okafor 15/4
D'Angelo Russell 4/1
Karl-Anthony Towns 11/1
Emmanuel Mudiay 7/1
Justise Winslow 9/1
Joel Embiid 10/1
Mario Hezonja 16/1
Willie Cauley-Stein 22/1
Jerian Grant 22/1
Myles Turner 25/1
Sam Dekker 25/1
Frank Kaminsky 25/1
Kristaps Porzingis 25/1
Stanley Johnson 33/1
Cameron Payne 33/1
Trey Lyles 33/1
Devin Booker 33/1
Bobby Portis 33/1
Okafor is an interesting case due to his situation in Philadelphia. All indications pointed to Okafor being drafted by the Lakers and potentially being their next great center, but he fell to the 76ers. Philadelphia already has two prominent players in the frontcourt in Joel Embiid and Nerlens Noel meaning there's no telling where the Duke product stands heading into next season.
As for Towns, it is also interesting to see him taken first in the draft and being third on the list behind Okafor and Russell. No telling which player of the three ends up being the best prospect, but there's definitely a lot of intrigue surrounding all three heading into next season.