James Harden Focused Only on Winning
By Connor Lynch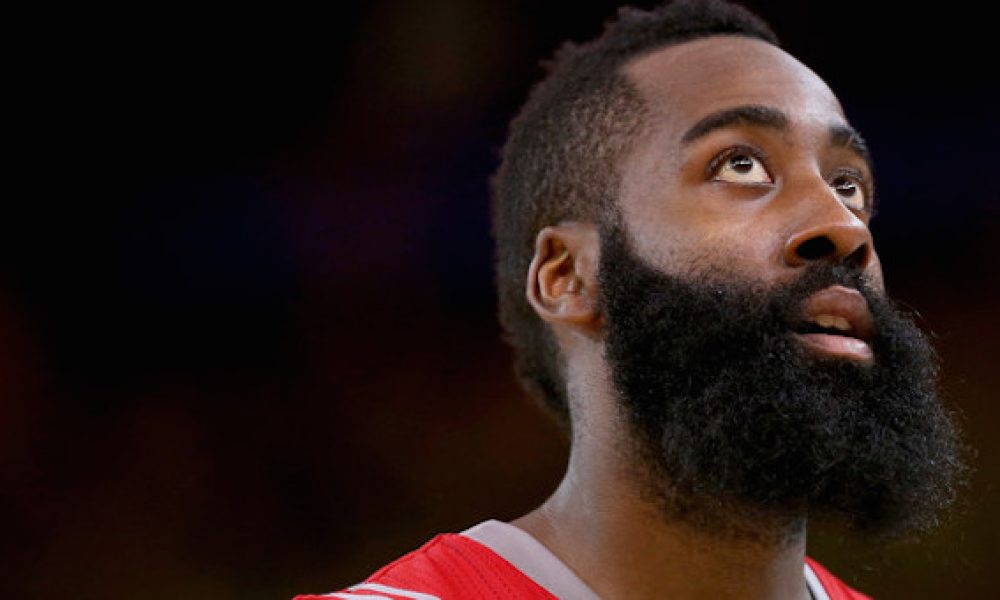 If James Harden has seemed reticent to talk about his recent personal achievements, it's because he's not playing for himself. He's playing for the Houston Rockets cause.
James Harden is currently on a scoring hot-streak that sees him challenging the legendary Wilt Chamberlain. He's scored 30 + points in 31 consecutive games, which is equal with Chamberlain as the second longest streak in history.
He's still some way away from the record of 65, but James Harden has nonetheless written his name into the history books this season.
Harden has often deflected press questions about his record-breaking run, during which the Rockets are 21 – 10.
Want $250 to bet on the NBA?
Sign up now!
As he explains, his scoring feats are necessary in the absence of guard Chris Paul and center Clint Capela through injury.
"The scoring streak is obviously amazing, but it's something that I just had to do because of our situation," Harden said.
"We had all the injuries and guys in and out of the lineup and things like that. So I think the streak just started happening, and now it's like something to talk about.
"But it's not something that I'm really honestly focused on. That's something I have to do in order to give us a chance to win the game."
Clint Capela mas missed the last 15 games due to a right thumb injury. His comeback will be soon, and he could return to the court on Thursday against the Los Angeles Lakers.
Chris Paul has returned, although after 18 games out, it's taking the 33 year old some time to readjust. He's spent the past 8 games getting himself back to full fitness after a strained hamstring.
While they recover, Harden is averaging 41.5 points on 27.3 field goal attempts.