James Harden on 'Perfect Time' for Houston Rockets
By Connor Lynch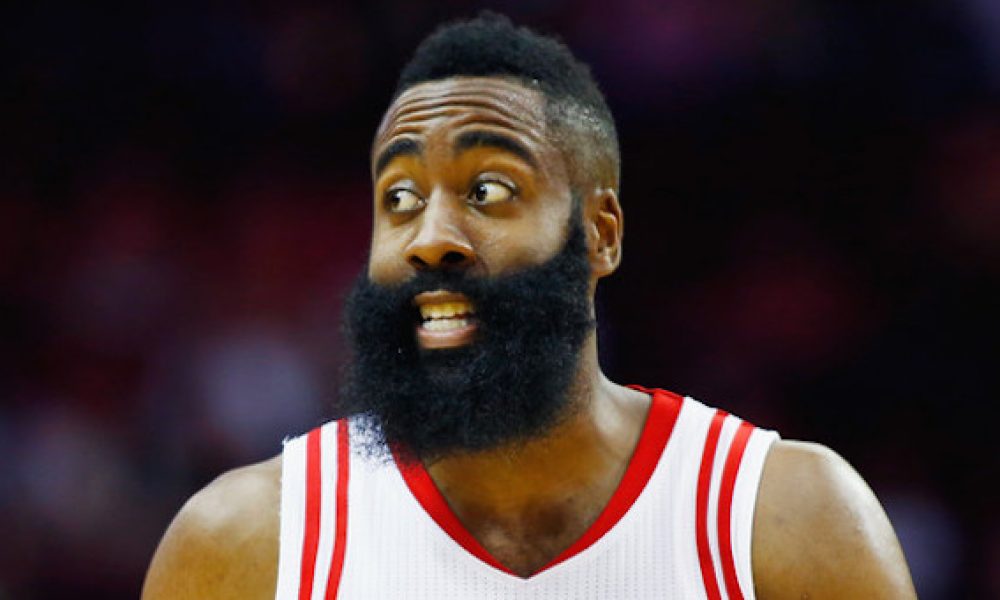 After months of shouldering the burden, James Harden feels that his Houston Rockets team are fully fit and firing.
James Harden was speaking to the press after the Rockets' 115 – 104 win over the Boston Celtics on Sunday.
He never seemed very happy to discuss his historic 30 point game streak, which stretched to 32 games. Often, he deflected questions about his personal achievements to answers about what the team needs.
Now, James Harden does seem very happy. Happy that he has his teammates, and the support they give him, back for the run in.
Want $250 to bet on the NBA?
Sign up here!
"It feels really, really good to kind of have a full roster and catch a rhythm," Harden said.
"This is a perfect time for it."
It was the Rockets' 5th straight win, which represents the longest active winning streak in the NBA. Harden came away from the game with 42 points.
"We haven't had an opportunity to push, push, push. This is a perfect time to push, push, push and catch a groove going into the postseason."
"We're catching a rhythm," said Harden
"Throughout the course of the year, we've been having a lot of injuries, a lot of ups and downs, but we're finally catching a rhythm on both ends of the floor, and it feels great."
"We're finally healthy, and it feels good. We're winning. Guys know their roles. We're executing defensively, we're helping each other out. We're talking. That's what it's all about."
The Houston Rockets have truly come back from a poor start and key injuries. They were at one point 14th in the Western Conference after starting the season 11 – 14. Now, they are one game away from the No.3 seed with a 38 – 25 record.