James Harden Proves The Brooklyn Nets are Learning
By Connor Lynch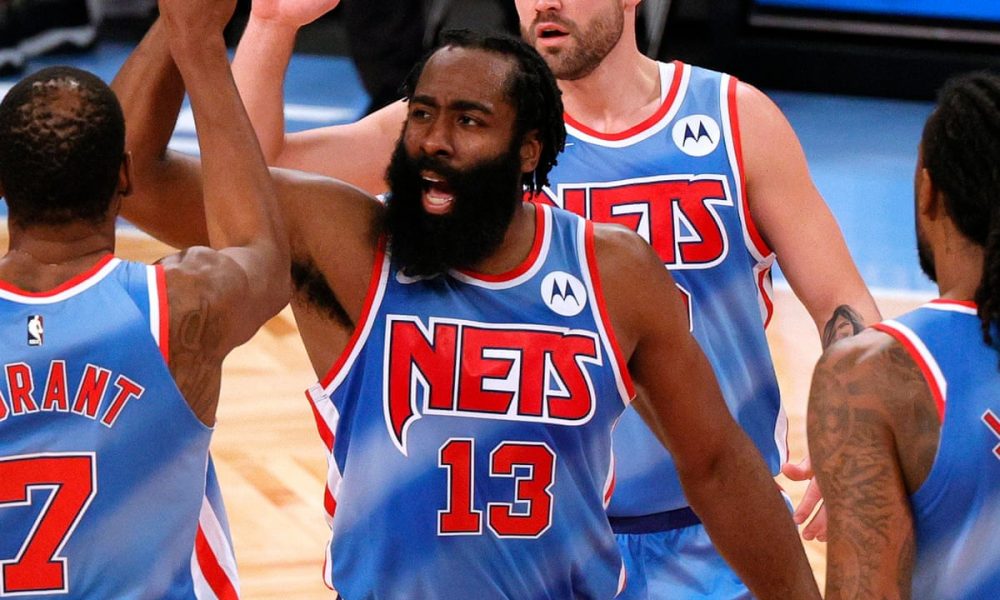 James Harden delivered on his promise to take more care of the ball against the Spurs on Monday night.
In the 124 – 113 overtime win, James Harden didn't give the ball away once. As well as that, he had an historic 7th triple double of the season with 30 points, 15 assists and 14 rebounds. 
It's a quick turnaround from Saturday's defeat to the Mavericks in which James Harden had six turnovers. After the game, he resolved to improve.
"If I'm the point guard and my teammates and coaching staff is giving me the responsibility to handle the basketball, I have to do a really good job with my passes, making them precise and not just giving away points," he said.
Want $250 to bet on the NBA?
Harden is the first player to record a 30 points, 15 assists triple double with zero turnovers since turnovers were first recorded. He is also the first player to have seven triple doubles in a season since Jason Kidd had 12 in 2008.
The Nets allowed San Antonio to force overtime through Dejounte Murray. In overtime, Brooklyn held the Spurs at arm's length. Harden was satisfied with how they saw out the game.
"We hear all the talk about us not being a very good defensive team," Harden said. 
"We're picking that up, and we're finding ways to get better."
If they do become an accomplished defensive team, it will be a frightening prospect for the rest of the league. As Kyrie Irving pointed out after the game, record breaking and career performances are now a given in Brooklyn.
"When James is being James," Irving said, "it makes our job a lot easier. And so we got to get used to somebody special like that, things like that in terms of breaking records. So, I can't wait to be right alongside of him, my name in Nets history — and all the guys on our team where we're just breaking records as a team, and then individually we're stacking up with some of the best to ever play."