J.J. Watt gets payday with Cardinals, but what else?
By Matt Verderame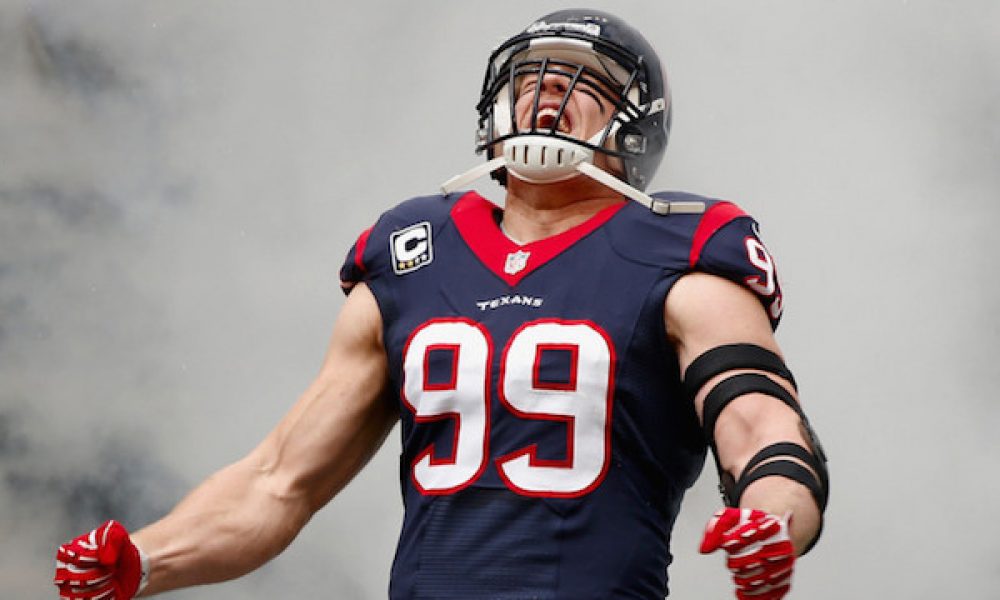 The Arizona Cardinals signed J.J. Watt on Monday to a two-year, $31 million deal. The money is great, but can Watt win his elusive ring?
J.J. Watt has his new team. It's one nobody expected.
On Monday, Watt announced via Twitter he was signing with the Arizona Cardinals. While many believed he would either join his brothers on the Pittsburgh Steelers or play for the hometown team in the Green Bay Packers, J.J. Watt chose to play in the desert alongside former All-Pro teammate, receiver DeAndre Hopkins.
source: me. pic.twitter.com/1Y6okQBUy5

— JJ Watt (@JJWatt) March 1, 2021
Want $250 to bet on NFL futures?
Watt reportedly wanted to play somewhere with a good quarterback, where he could win and get paid. Whether Arizona checks all those boxes is debatable.
For starters, Watt got his money. The contract came in at two years and $31 million with $23 million guaranteed. Considering he's 32 years old and has enjoyed one All-Pro season in the last five — with three marred by injuries — that's a major payday.
As for the quarterback, Watt got his man in Kyler Murray. The former No. 1 overall pick starred in his second season, throwing for 3,971 yards with 26 touchdowns and 12 interceptions, to accompany 819 rushing yards and 11 additional scores.
However, can Watt win the championship he's been denied for the past decade with the Houston Texans? It's easily the toughest component to immediately be agreeable on.
The Cardinals missed the playoffs last year despite starting 5-2 and getting a victory on a Hail Mary against the Buffalo Bills. Arizona collapsed to an 8-8 mark, falling to third place in the brutally tough NFC West behind the Seattle Seahawks and Los Angeles Rams. The San Francisco 49ers, who finished last, went 6-10 despite myriad injuries to almost all their stars, and earned a split against Arizona.
Playing in this division is one of the biggest problems for the Cardinals and Watt. The Seahawks and Rams project to be double-digit win teams, while the 49ers, if healthy, should join them. Arizona could be one of the better teams in the conference but because of a gauntlet within the West, could finish 9-7 and fourth in the group.
Certainly, Watt picked an intriguing team. The Cardinals have a young combination at coach and quarterback, some dynamic defenders including edge rusher Chandler Jones, linebacker Haason Reddick and safety Budda Baker, and an offense with Hopkins on the outside.
After a few days of being the NFL's hot topic, Watt made his surprise choice. Now we find out if it was correct.