Jaromir Jagr to Play 30th Professional Season
By Connor Lynch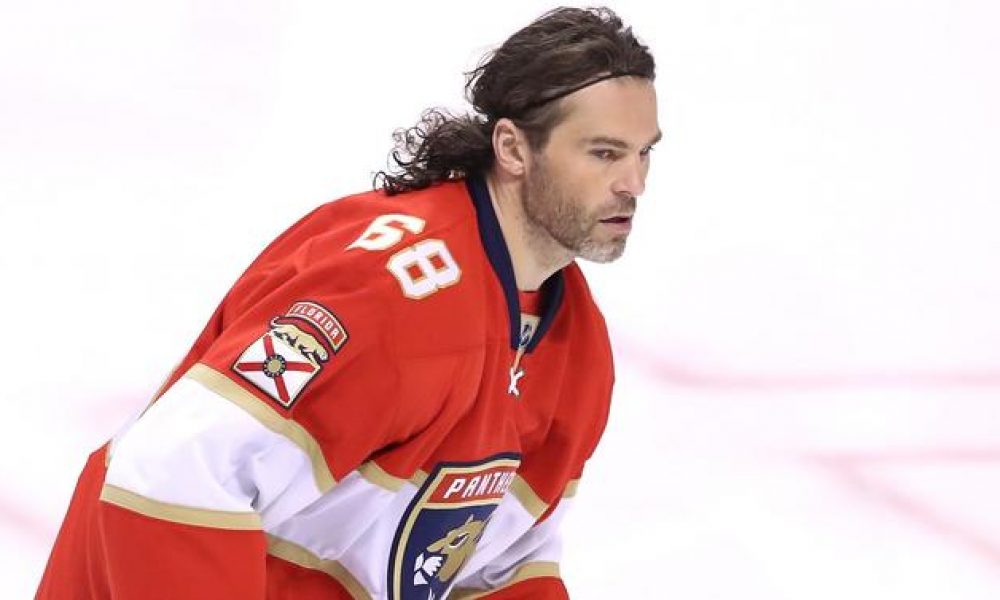 Jaromir Jagr, who is second in NHL history for points, will play an impressive 30th professional season next year.
He will play for the Kladno Knights in the Czech Republic's WSM Liga. Currently, he is the co-owner and team president of the Knights. Jaromir Jagr announced to the team's official site that he will "return to the role of the player".
The 46-year old played for the Calgary Flames in the NHL last season, making only 22 appearances due to injury. He can become an unrestricted free agent from July 1. During his time in Calgary, he scored one goal and made 6 assists.
Want $250 to bet on the NHL Playoffs?
Sign up now!
In his 24 NHL seasons, Jaromir Jagr racked up 1,921 points. These included 766 goals and 1,115 assists. He is third overall in goals in NHL history.
After injuries halted his brief Flames stint, he was allowed to return to play for the Kladno Knights. He attempted to help the Knights move up to the Czech Extraliga four years after relegation.
However, injury struck once more and Jagr couldn't play a major role as the Knights failed to get promoted.
After the season, Jagr said:
"We will try to be even better in the coming season and go to the extra league, and we will do our best."
Speaking to the New York Times in April, Jagr said he wasn't ruling out a return to the NHL.
"I would be more happy if I was in the NHL now, but as a second option, this is the place I want to be.
"I want to get completely healthy and then see what happens, I don't want to retire yet,  I can always play here. My plan is just to get healthy first and then see how far I can go."