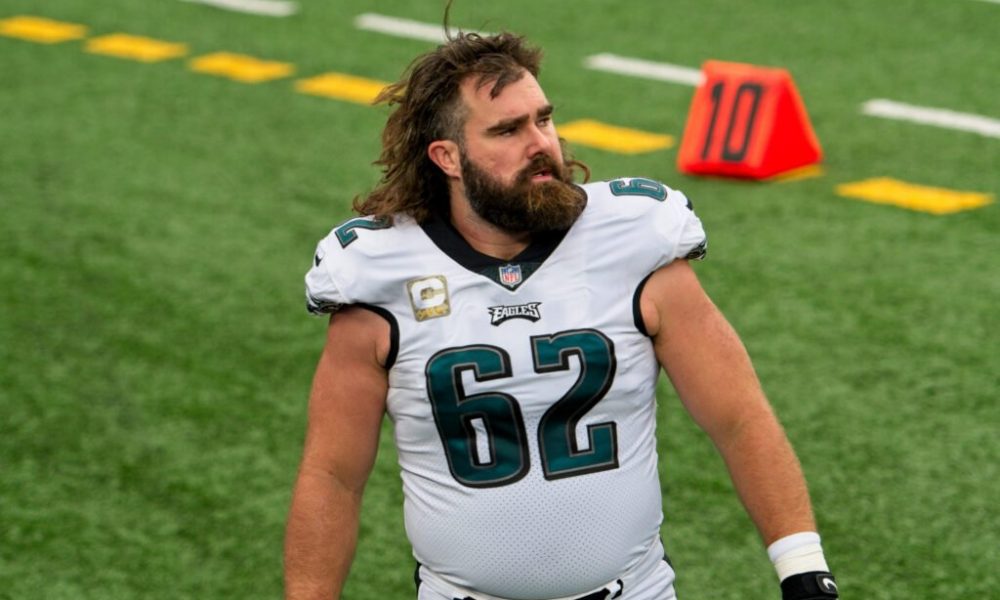 Jason Kelce: 'You're Only Guaranteed The Next Game'
Philadelphia Eagles center Jason Kelce has additional motivation to keep winning playoff games – it may extend his career. 
The twelve year veteran was a surprise returnee this season. Jason Kelce was considering retirement in Doug Pederson's final year, but came back for this season under Nick Sirianni.
The 35-year-old isn't looking further than the NFC Championship Game against the San Francisco 49ers on Sunday.
Jason Kelce is now doubt aware that a win would see him up against his brother, Travis and the Chiefs. What a way to bow out that would be. 
Want $250 to bet on the 2022 NFL Playoffs?
"You know I think, it was maybe three years ago — I think that might've been Doug [Pederson]'s last year — it was on my mind quite a bit," said Jason Kelce, a five-time All-Pro selection. "So, I've learned now that I don't know when that last game's going to come. Maybe I think about it a little bit less. 
"There's always a chance that's going to be the situation. But, you just try to think about the game and focus on taking in the moment and being 100 percent there. It's hard enough doing it that way. It's going to be a lot harder if you're not focused."
"We all know the circumstances, it's one and done from here on out, you know playoffs, you're only guaranteed the next one," he said. "The formula's and everything's the same. You lock in during the week, you work hard, you practice hard, you work on your fundamentals and techniques. Trust your coaching and go out there and play."