Jets Legend Darrelle Revis Announces Retirement
By Connor Lynch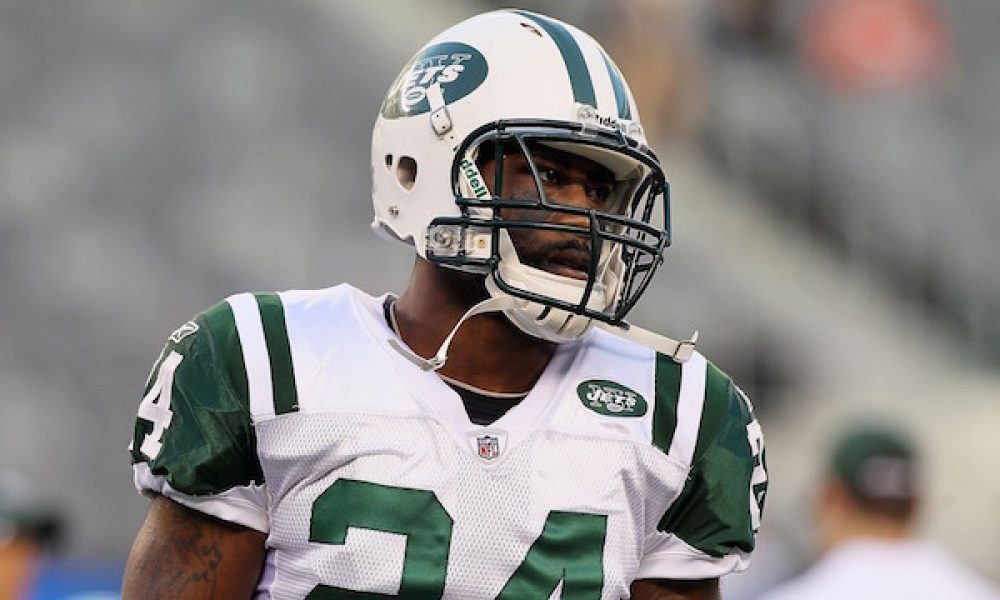 Darrelle Revis, one of the NFL's finest cornerbacks, announced his retirement from football on Wednesday. The former pro bowler was released by the Kansas City Chiefs on Feb 8th. In doing so, they saved themselves $4.5 million on their salary cap.
Darrelle Revis played for four NFL teams over an 11 year career. Most notably, for the New York Jets, where he will be remembered as a legend. He also played for the Chiefs, the New England Patriots and the Tampa Bay Buccaneers.
"Today I am closing a chapter in my life that I once dreamed of as a kid and I am officially retiring from the National Football League," Revis said in a statement.
Want $250 to bet on NFL futures?
Sign up today!
Darrelle Revis (33), signed a two-year contract with the Kansas City Chiefs back in November 2017. He played in five games, two of which were starts, including a playoff loss to the Tennessee Titans.
In his playing career, he earned the nickname "Revis Island", due to his ability to isolate and block receivers. He spent the majority of his career with the Jets, and several statements have come out from the team.
"I spent two seasons with Darrelle and he stands out as one of the smartest players I have ever coached," coach Todd Bowles said in one.
"Darrelle was also a player with a relentless dedication to preparation who set a high standard for how he practiced every day. He walks away from this game leaving a stamp that everyone who knows the game will remember."
"Darrelle's preparation, competitiveness, intelligence and attention to detail are a reflection of his dedication to the game and his teammates," chairman and CEO Christopher Johnson said in another.
"Jets fans everywhere slept well at night confident that receivers would be stranded on Revis Island."