Jimmy Butler Pledges To Bring Championship To Miami
By Connor Lynch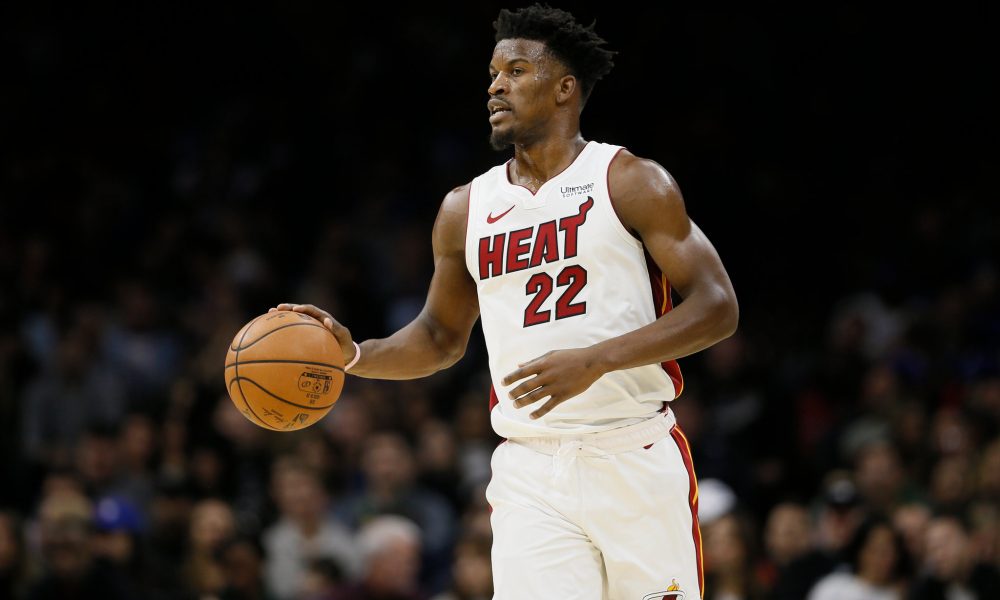 This postseason, Jimmy Butler has spoken about how he has stepped up to the mantle of a guy who can win games for his team on his own.
Two games away from the NBA Finals, the Miami Heat forward now believes that he can deliver a championship, too.
The Heat took a 2 – 0 lead over the Boston Celtics with a 106 – 101 comeback win on Thursday night.
Just like in Game 1, they were down by double digits. After rallying from 14 down in Game 1, Miami came back from 17 down to clinch victory in Game 2.
Want $250 to bet on the NBA Finals?
The Heat, though, didn't need Jimmy Butler to produce an insane amount of points. As he points out himself, "It was a team effort".
Goran Dragic scored 25, while Bam Adebayo finished with 21. Duncan Robinson scored 18, and Jimmy Butler had 14. 
"My job tonight was defense," said Butler.
"We like to make it hard on ourselves," Butler added. 
"We like being down double-digits and being the comeback kids."
Adebayo agreed, playing up the resolve in the Miami Heat locker room.
"We got grit," Adebayo said. 
"That's about all I can tell you. We got grit, man."
Butler is the only NBA player not to bring friends or family to the Orlando Bubble. The sacrifice has instilled a sense of determination in the 5 time All-Star. While he is a decorated player, he has yet to win a championship. It's something he's focussed on rectifying this season.
"I'm here sacrificing what I'm sacrificing for my family; I'm going to bring a championship."
If the Heat and the Nuggets both advance, it could lead to a fascinating Finals encounter between this postseason's two comeback kings.