Jimmy Butler Pledges To Return to the NBA Finals
By Connor Lynch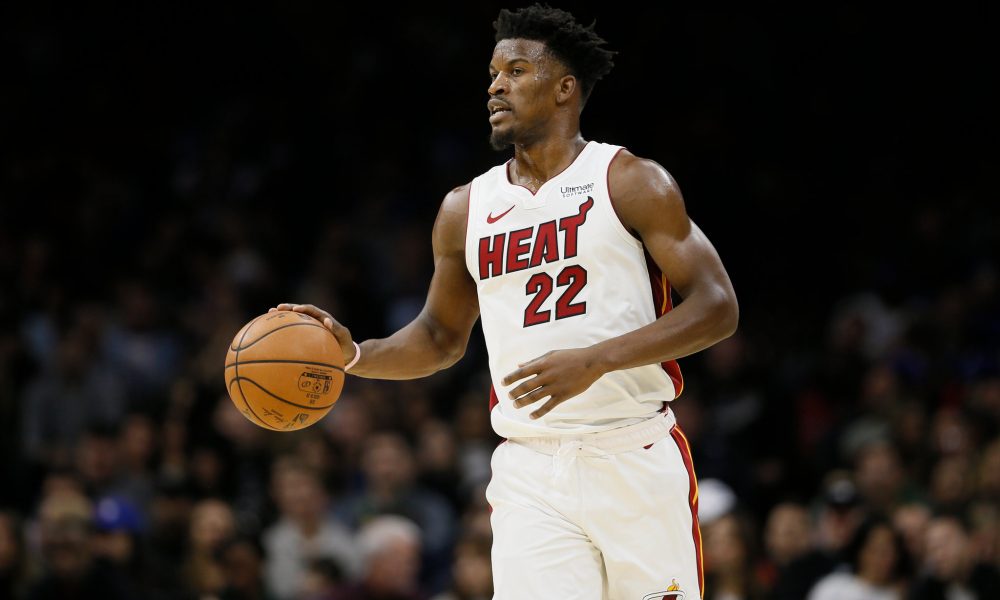 Jimmy Butler didn't end the season with a Title, but he ended it having found his spiritual home at last. 
It's been a long journey for Jimmy Butler to find a place where he can realize his potential. During stints with the Chicago Bulls, Minnesota Timberwolves and Philadelphia 76ers, the same questions dogged him.
Can Jimmy Butler be the kingpin for a championship team? Can he be the kind of teammate you need in the locker room?
This Summer, amidst a global pandemic and political turmoil, Butler took control of that narrative. Throughout the postseason, he talked about his own transcendency. His transcendency to superstar status. Assuming the mantle of a guy who can win games for his team when they need him most.
Want $250 to bet on NBA futures?
Over 20 postseason games, Butler backed up his words, taking the Heat to within two games of the NBA Championship. His 2020 postseason record is an average of 22.8 points, 6.5 rebounds and 6 assists per game.
As well as that, he had a triple double in Games 3 and 5 of the Finals. He became just the third player to have a 40-point triple-double in the NBA Finals. 
Despite taking his game to the next level, Butler feels he let the Heat organization down. He vowed that he and Miami will be back next season.
"This is where I belong," Butler said. 
"This is what makes me smile.This is what makes me happy. I wish I could have done it for the city. I wish I could have done it for my teammates, for the organization, but I'm still glad that it happened."
"We're trending in the right direction," Butler added. 
"We're going to learn from this, we're going to get better, we're going to come back. We are going to come back. We'll be back. That's what we're all saying in that locker room. We got guys that want to do it. We got guys that already want to get back in the gym and get to working at this thing. That's what we do here."