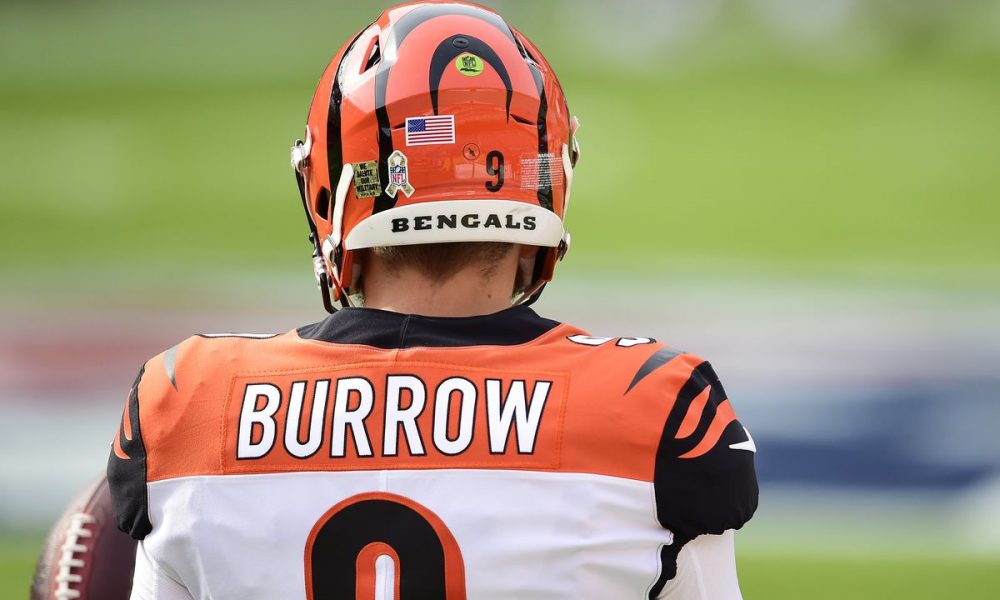 Joe Burrow On Chiefs Challenge: 'It's Gonna Be Fun'
Joe Burrow and the Bengals won't rest on their laurels when they face the Chiefs in the AFC Championship Game. 
The Cincinnati Bengals have a good recent history against the Kansas City Chiefs, having won the last three encounters.
The Bengals are genuinely competitive, but they've had to fight for it. Joe Burrow says their determination comes from the fact they've had to do it the hard way. 
Want $250 to bet on the AFC Championship Game?
"We've been in these spots. We have the experience," Joe Burrow said Wednesday. 
"We know what team we're playing: a team that's been to this game the last five seasons, and they've all been in that stadium. So, to me they're still the team to beat, and we're coming for them. But we know it's gonna be tough. It's gonna be hard fought, and we know the kind of players they have on that side.
"There's a lot of guys in that room, and I would say there's a lot of guys throughout the league that have had it the hard way," Burrow said. "I know, personally, I wouldn't have had it any other way. It's made me who I am as a person and as a player. And there's a lot of guys in that locker room like that. That are still trying to prove themselves, no matter how many wins or how well they play or how many contracts they sign, they're still gonna get their work in because that's what got them to this point."
"We played them twice the last two seasons, really basically a month apart each time," Burrow said. "We know them. They know us. It's gonna be fun."