DA Drops Charges Against Alabama Football Players Because Football
By Amber Lee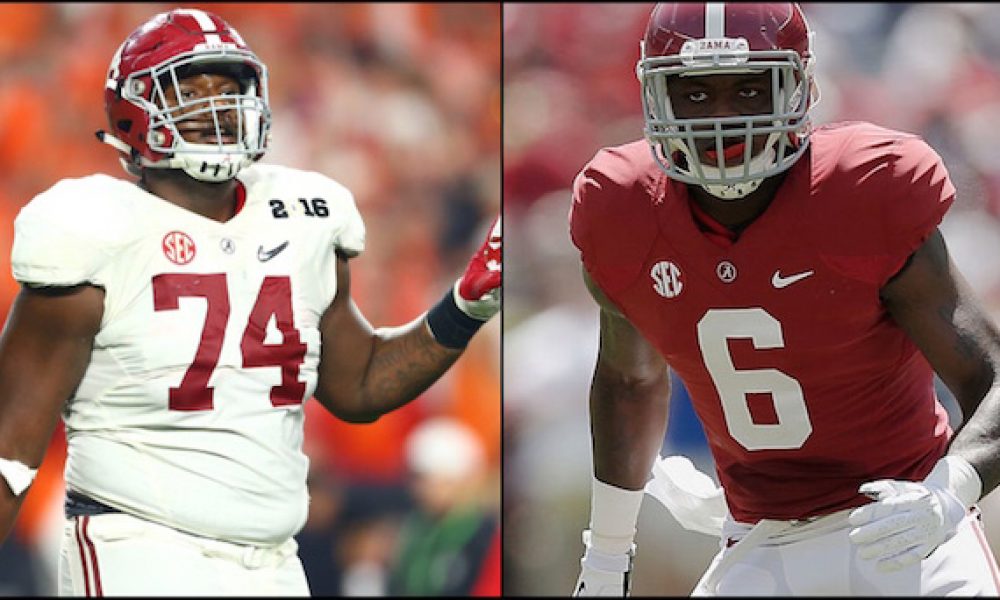 In May University of Alabama offensive tackle Cam Robinson and safety Laurence "Hootie" Jones were both arrested in their hometown of Monroe, Louisiana, around 2:30 a.m. on a Tuesday.
According to reports, the arresting officer in the incident initially approached the men's vehicle at a local park after smelling a strong odor of marijuana. At that point Robinson and Jones were removed from the car.
Inside the vehicle he said Jones was found with a gun on his lap. A subsequent search a "bag of marijuana in plain view" and a "stolen handgun under the seat." That per KNOE 8 News in Monroe. They were arrested at the scene and released the following day on bond.
DA declines to prosecute Bama players Cam Robinson & Hootie Jones due to insufficient evidence @KNOE8 @SportsCenter pic.twitter.com/v6cJvisjda

— Nicholas A. Picht (@N_Picht) June 20, 2016
On Monday it was announced that neither Robinson nor Jones would be prosecuted on the felony drugs and weapons charges stemming from their May arrests. District Attorney Jerry Jones first cited a lack of evidence in the case, but then offered up some questionable supplemental reasoning.
"I want to emphasize once again that the main reason I'm doing this is that I refuse to ruin the lives of two young men who have spent their adolescence and teenage years, working and sweating, while we were all in the air conditioning."
So yeah. Apparently sweat equity negates felony weapons charges in Ouachita Parish, Louisiana. Makes you wonder if DA Jones has a "Roll Tide" bumper sticker on his car.