Kawhi Leonard Left Ruing Call Against Brooklyn Nets
By Connor Lynch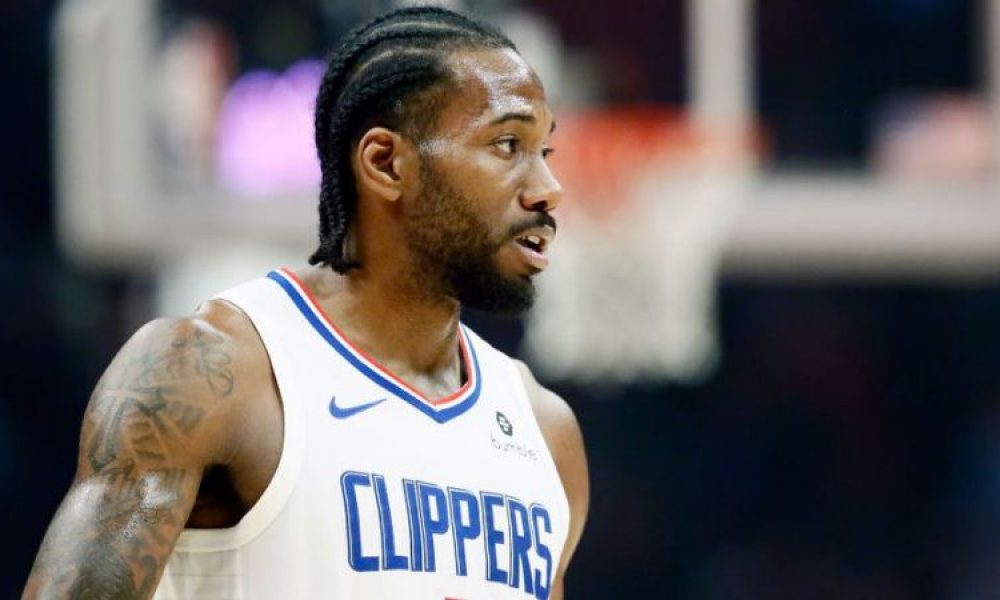 Kawhi Leonard was left fuming at the officials after the Clippers' 112 – 108 loss to the Nets on Sunday.
Kawhi Leonard was flagged for a foul when driving at James Harden for a layup. Harden appeared to grab Leonard's arm, and when he went for it, he hit Harden's chest.
"My take from it is if we gonna pretty much play bully ball at the end of the game, let both sides play it," Kawhi Leonard said.
"But they didn't call it, so good defense. I got grabbed early, but like I said, no call, so great defense."
Want $250 to bet on the NBA?
Returning Clippers guard Paul George said that the Brooklyn Nets are good at that side of the game.
"It's really hard, it's really hard," George said. 
"I mean, I haven't really got into the flopping game, but in today's game, it's smart, you know what I mean?
"It's smart. They control the refs. They got the refs in their pocket, so kudos to the guys who are great at that part of the game."
Coach Tyronn Lue played the situation down, saying that he wouldn't dwell on it.
"I mean, they called it, so there's nothing you can do about it now," Lue said. 
"I'm not a big complain guy, but [someone] said [Harden] had his arm before Kawhi was able to push off and he said Harden grabbed his … I don't know because I didn't look at it. To me, the game's over and nothing you can do about it, so it is what it is."
Meanwhile, Paul George says he's fully fit after missing 16 days with a swollen toe. After nearly getting the Clippers back into contention in the game, he was withheld for the final three minutes.
"I'm clear, I'm good to go, as of now," George said. "It's an afterthought. I'm healthy, and I feel good."