LeBron James Takes Respobility in Absence of Davis
By Connor Lynch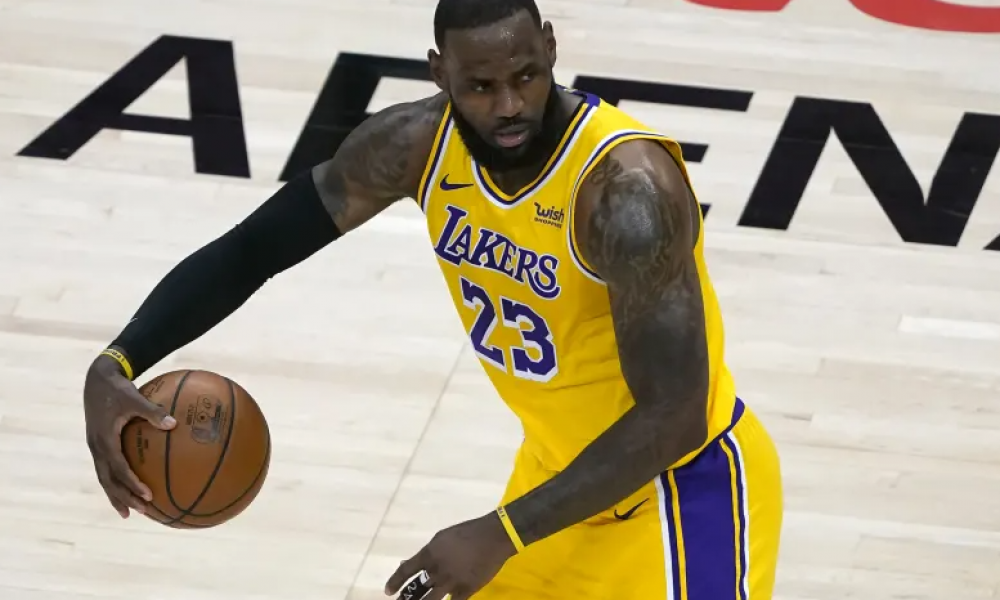 LeBron James issued a rallying call on Saturday night, as the Lakers' hit their first bump in the road to their title defense.
The 96-94 defeat to the Miami Heat was their third loss in the four games since Anthony Davis' achilles absence.
"Every time we're on the floor, we're all trying to protect each other and bring each other up out on the floor every single night," said LeBron James.
In the glory of last years' championship, it can be forgotten that LeBron's first season in L.A wasn't a success. He wasn't able to return the Lakers to their perch until he had Anthony Davis to augment him.
LeBron James admitted after the game that he will have to adjust while his partner is injured.
Want $250 to bet on the NBA?
"I think that's what it all boils down to, and right now is another challenge for me, to be able to adjust," James said. 
"Not having AD for a long period of time is something that we haven't had over the last year and a half, and now it's time for me to adjust again and see ways I can be even more effective to help this team win ballgames. Because that is the sport that we're in.
"We're in the winning business, and I've always been a winner. So, it's time to click into that."
LeBron was below par against the Heat, with 19 points and 7-of-21 shooting. As well as that, he made just one of eight shots from three point range, making it his worst shooting percentage of the season.
"They are doing their part," James said when asked if he needs more help from his teammates.
"They're doing their part and more."