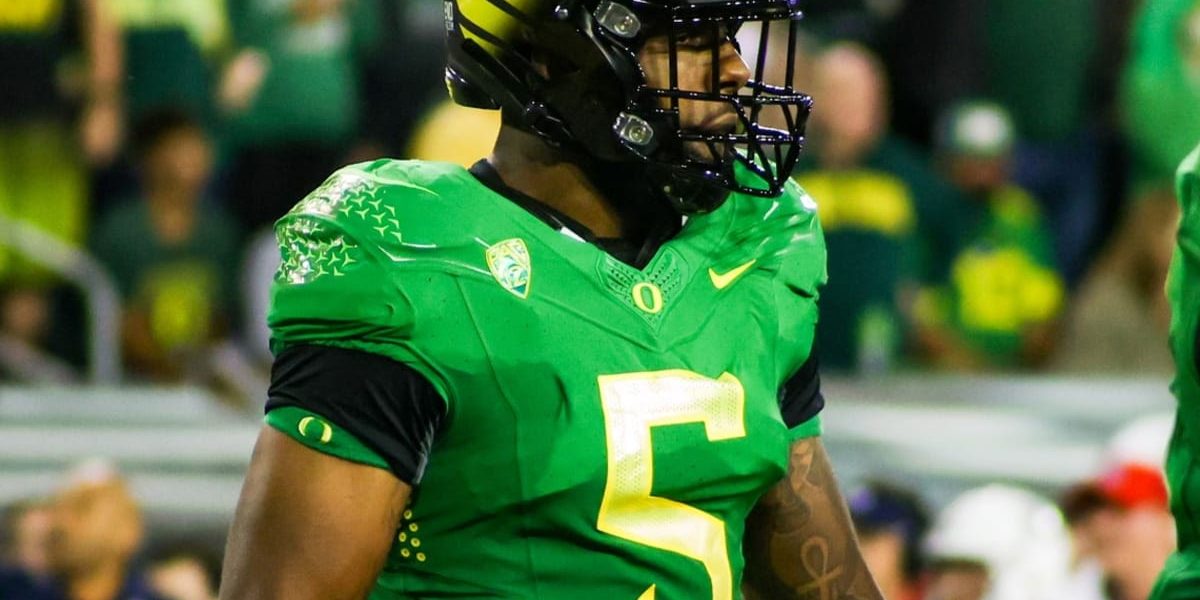 Kayvon Thibodeaux Learning His Role Ahead Of July 19 Camp
Rookie New York Giants linebacker Kayvon Thibodeaux is getting to grips with the difference between college football and the NFL.
The No.5 overall pick had 126 tackles, 19 sacks, 7 defended passes and three forced fumbles in three seasons at Oregon.
He joins a Giants team that had 34 sacks and a 24.2 QB pressure percentage last season. Kayvon Thibodeaux will be a key piece in New York's attempt to improve its pass rush.
However, there's a difference between being a college star and being one member of an NFL roster.
Want $250 to bet on NFL futures?
"It's been great learning from the guys," Kayvon Thibodeaux said. "One person can't do every move, so it's been understanding what I can do and what's good for me and my game. Then it's fine-tuning everything I have. … The biggest challenge (heading into my rookie season) is understanding I can't control everything. I can only control what I can control. Even though I want to do as much as I can, I can only do the task at hand, my job."
"I don't want to think too big. You have to compartmentalize the season," he said, adding the message from the coaching staff to him has been to stay in the playbook during the team's down time. "If I could average at least one sack a game or contribute five to 10 tackles a game, then I'll be good."
"That's the smartest way to do it. You never want to look at the end. You always want to take it day by day. If you reach for the top, you'll miss those steps right in front of you. So I know if I take those small steps and get that one sack or five to 10 tackles a game, by the end of the season, I'll be where I want to be."