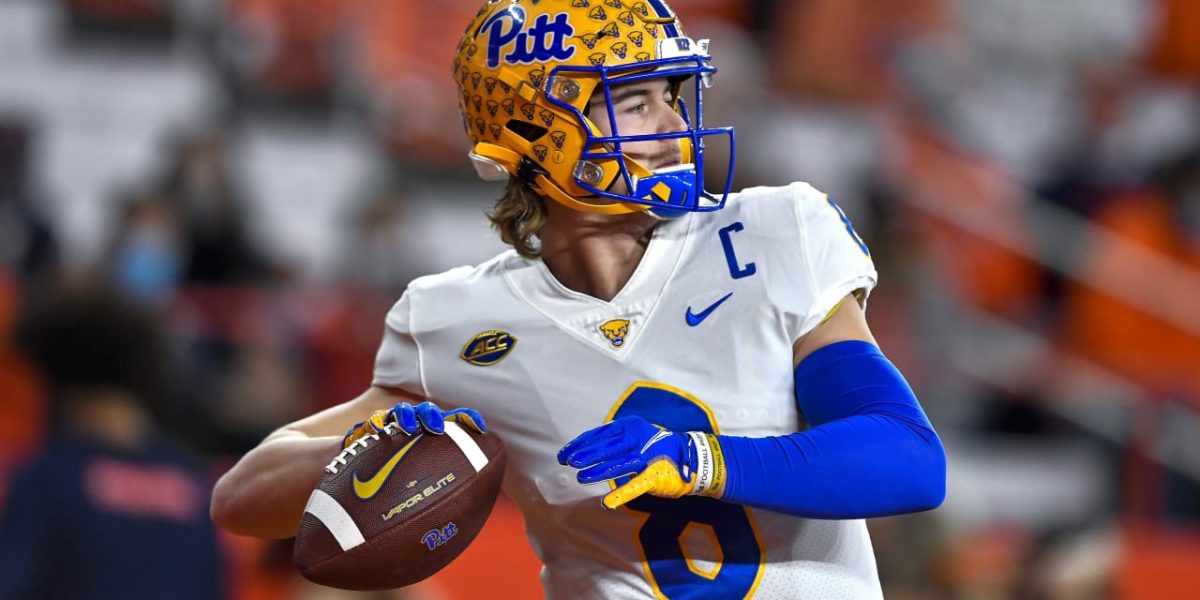 Kenny Pickett 'Improving In All Areas' – Tomlin
Steelers coach Mike Tomlin has unwavering faith in quarterback Kenny Pickett despite the fact his winning record is at risk.
Rookie Kenny Pickett showed glimmers of progress against the Cincinnati Bengals on Sunday, a game Pittsburgh ultimately lost 37-30.
It was the first time this season the Steelers scored 30 points in a game. As well as that, Kenny Pickett had zero turnovers for the second game in a row.
Mike Tomlin has never had a losing campaign in 15 seasons with Pittsburgh. Currently 3-7, bedding in a rookie quarterback after so long with Ben Roethlisberger is costing Tomlin games. However, his experience tells him patience is required, and he has the credit in the bank to exercise that patience.
Want $250 to bet on NFL Week 12?
"You know he's getting better in all areas, just the same way that George Pickens is getting better," coach Mike Tomlin said Tuesday. 
"I'm not going to comb through it every week, it's moving in the direction that we'd like it to. Sure, could it move faster? Absolutely, I don't think anybody is patient, including Kenny. This is not a patient man's business. You work while you wait. And that's what he, and we, are doing, but he's doing a nice job in general."
Pickett finished with 25-of-42 passing for 265 yards and a touchdown and took two sacks. Despite a more assertive overall performance, he still missed a few throws.
The transition from Roethlisberger to Pickett needs time, and a steady hand. With a decade and a half of experience, Tomlin isn't losing his cool just yet.
"I don't, I'm not in any way frustrated by its development or lack thereof, I just know as a coach, and particularly as a coach who's been doing it for a while, that it's continual," Tomlin said.