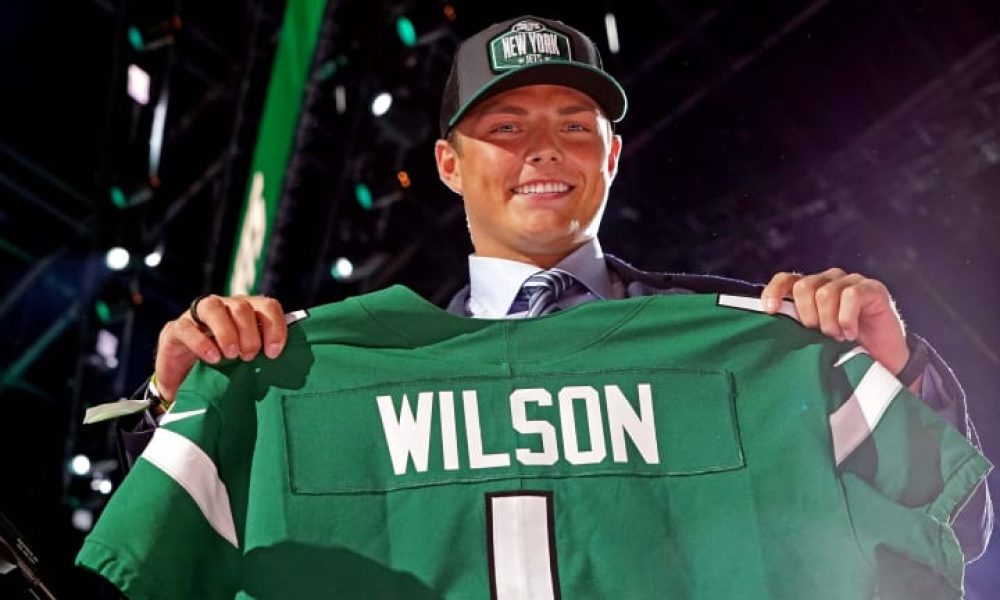 Zach Wilson Could Be Benched For Week 12 VS Chicago Bears
New York Jets quarterback Zach Wilson isn't guaranteed to start in Week 12 against the Chicago Bears, says Robert Saleh.
Zach Wilson hasn't lived up to his expected trajectory since being drafted No.2 overall in the 2021 NFL Draft.
The talent is undeniably there, but he has struggled for consistency. This season he's completing 55.5% of his passes and averaging 182.7 yards per game.
Zach Wilson only has four touchdown passes in seven games and five interceptions. The fact New York is 5-2 so far this year is saving his bacon to some extent.
Want $250 to bet on NFL Week 12?
"I've got to be able to sit back, I think we've all got to be able to sit back and think what's best for this organization and this team," Saleh said. "It's not all about the quarterback. I want to be very very clear. It's not all about the quarterback. 
"There's a lot of things that we can do better as coaches, there's a lot of things the O-line needs to do better, receivers, running backs, tight ends, play caller, defense, everybody, special teams. So, I get it, where everyone looks at the quarterback and wants to throw everything on him. It's not always about the quarterback. But there is also an evaluation process to make sure we do what's best for the organization, and that's every position."
It is a little bit about the quarterback, though, and the Jets can't commit to Wilson's fluctuations in form forever. The fact their impressive Week 9 win over Buffalo was sandwiched between two dismal showings against the Patriots demonstrates his inconsistencies.
In fact, the chatter around his starting spot not being guaranteed came a day after their 10-3 defeat to New England. The 28th-ranked NFL offense failed to score a touchdown, and Wilson was 9-of-22 for 77 yards and a 50.8 rating.