Kerr-Fuffle! Steve Kerr fined $25k
By Connor Lynch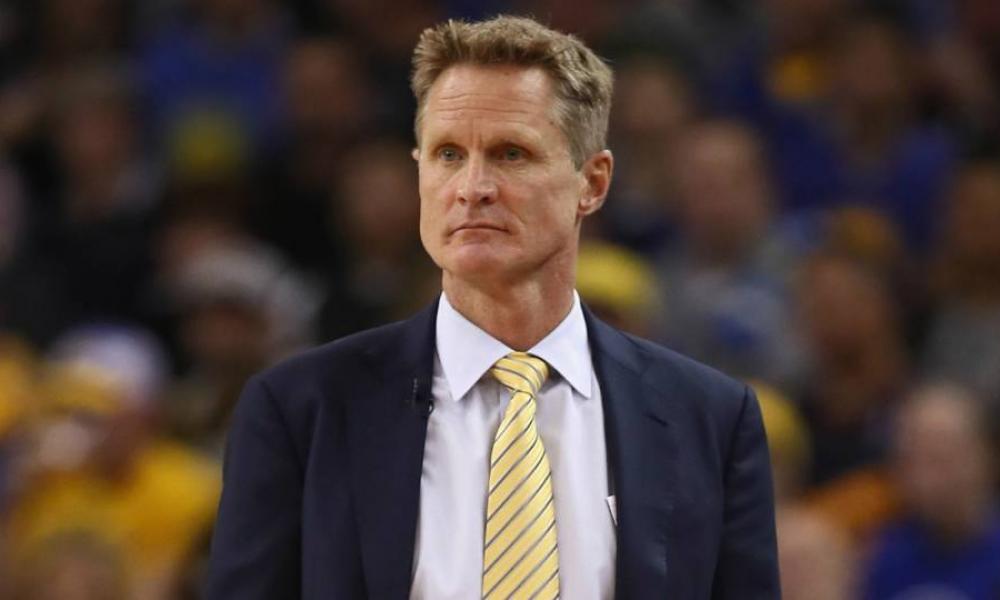 Golden State Warriors coach Steve Kerr has been fined $25,000 by the NBA for his conduct on Wednesday night.
Steve Kerr lashed out at official Kenny Mauer after a Draymond Green common foul was upgraded to a flagrant foul.
The incident occured with 3.54 left in regulation when the Warriors were trailing the Portland Trail Blazers 110 – 103. Draymond Green fouled Zach Collins as he was going up to the rim. After and official review, the foul was upgraded to a flagrant foul 1.
In reaction, Steve Kerr tossed his clipboard away and launched an expletive-filled rant at the referee. Once he was ejected, Kerr had to be held back by Kevin Durant and Green was penalized for a technical foul in the resulting furore.
The Golden State Warriors went on to lose the game 129 – 107.
Want $250 to bet on the NBA?
NBA executive vice president of basketball operation Kiki VanDeWeghe announced Kerr's fine on Thursday. The language used indicated that Kerr's fine is for "verbally abusing and confronting" the official.
Kerr was still irate after the game, throwing swear words around as he went to meet the press. He expressed to reporters his disbelief that the foul was ever reviewed in the first place.
Draymond Green was grateful to his coach for sticking up for him, although he expressed his annoyance over the foul. Green believes that there is a "Draymond rule" for the fouls he makes compared to other players.
Draymond Green consistently leads the NBA in technical fouls and already has 11 this season.
The Golden State Warriors comfortably lead the Pacific Division with a 41 – 16 record. After the All Star break, they travel to Sacramento to take on the Kings.