Kevin Durant: I'll Never Be Attached to That City Again
By Connor Lynch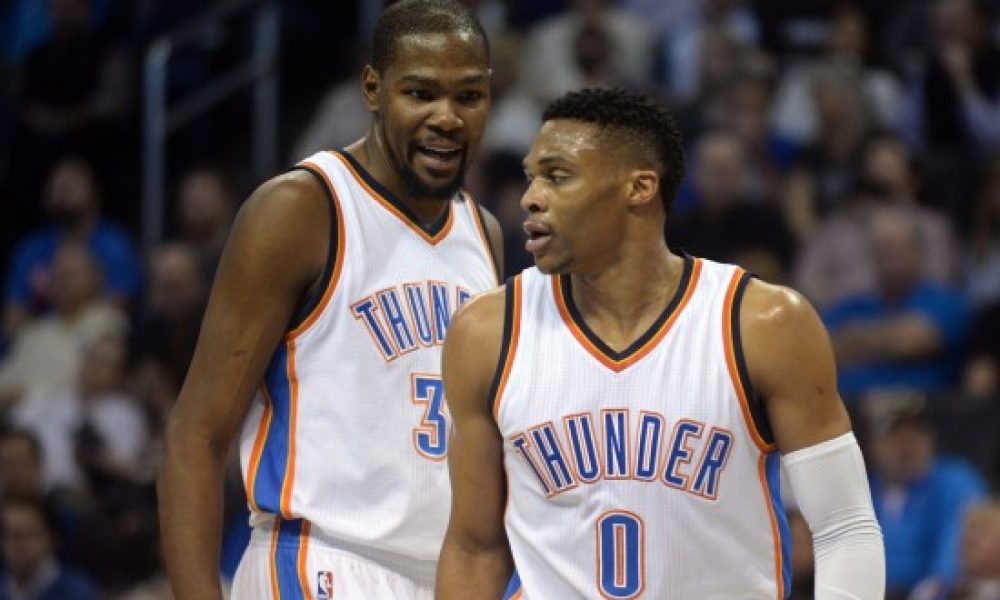 Kevin Durant has opened up about previous team changes in his career, and criticised the oft-murky world of the NBA.
Kevin Durant knows he has a role to play in all of it, too. After all, he is the new $164 million, four-year man at the Brooklyn Nets. Despite having success in the NBA, Kevin Durant doesn't always love it. In fact, he sometimes hates it.
"Some days I hate the circus of the NBA," Durant said.
"Some days I hate that the players let the NBA business, the fame that comes with the business, alter their minds about the game. Sometimes I don't like being around the executives and politics that come with it. I hate that."
Want $250 to bet on NBA futures?
Durant has been left burned by the fallout of his career moves, particularly by the people in Oklahoma City.
Durant played for OKC for eight years, and experienced the franchise's move from Seattle to Oklahoma. He says his relationship with the city instantly deteriorated once he decided to join the Golden State Warriors.
"People coming to my house and spray-painting on the for sale signs around my neighborhood," he said. "People making videos in front of my house and burning my jerseys and calling me all types of crazy names.
"Such a venomous toxic feeling when I walked into that arena [after joining the Warriors]," Durant told the WSJ. "And just the organization, the trainers and equipment managers, those dudes is pissed off at me? Ain't talking to me? I'm like, 'Yo, this is where we going with this? Because I left a team and went to play with another team?'
"I'll never be attached to that city again because of that. I eventually wanted to come back to that city and be part of that community and organization, but I don't trust nobody there. That s— must have been fake, what they was doing. The organization, the GM, I ain't talked to none of those people, even had a nice exchange with those people, since I left."