Kevin Durant: Iverson Was the Pantheon
By Connor Lynch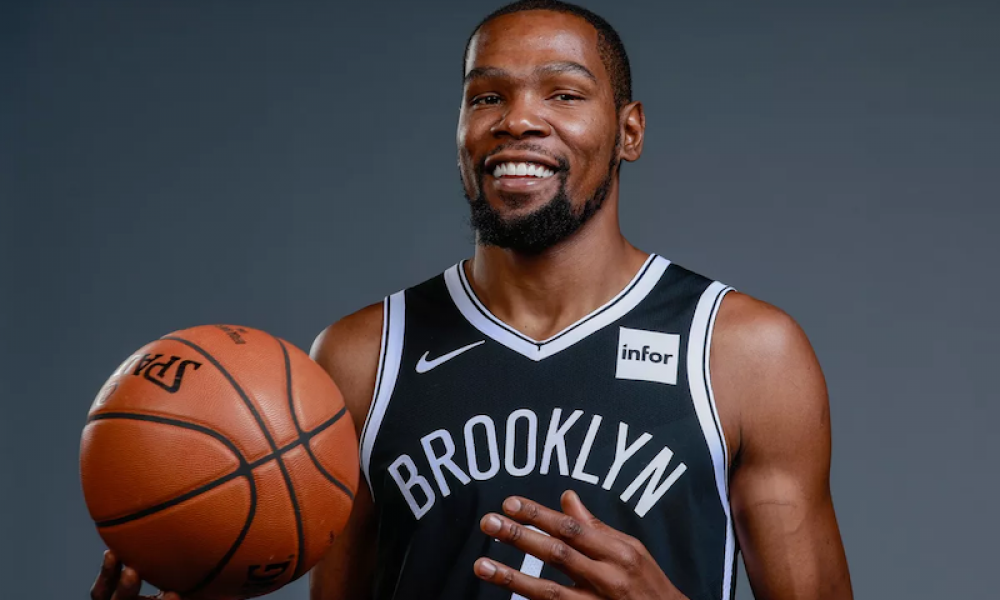 Brooklyn Nets superstar Kevin Durant moved up to 25th on the NBA's all-time scoring list on Wednesday night.
Kevin Durant surpassed the legendary Allen Iverson with 21 points in a 123 – 104 win over the Boston Celtics at TD Garden.
With the win, Brooklyn moved to the top of the Eastern Conference with a record of 14-5.
Kevin Durant spoke postgame about how special it was to surpass a player he grew up idolizing in Washington D.C.
Want $250 to bet on the NBA?
"It means the world. I dedicated my life to this game at an early age … so I watched all these guys that I'm like passing up," Durant said.
"I wanted to be like them, I wanted to be in the NBA like them, and make an impact in the league like them. So Iverson, he was the pantheon for me. One of those guys that I emulated every time I went outside and played with my friends. It's all surreal. I'd imagined I would be in the league, and had an idea … but to do it is pretty special.
"I really became a huge Iverson fan, obviously, just like everybody else his rookie year. But seeing him at Georgetown and playing for coach [John] Thompson and that whole culture that they built there, he was a huge part of that," Durant said. "But once he came to the league, he had players … I was a center, power forward on my young team, and we all were long crossing and double crossing. He influenced a lot of people."
"So to pass him on the list and to be up there with some of the greats on that list is incredible. I've just got to keep going."