Kevin Durant Says Environment Around LeBron James is "Toxic"
By Connor Lynch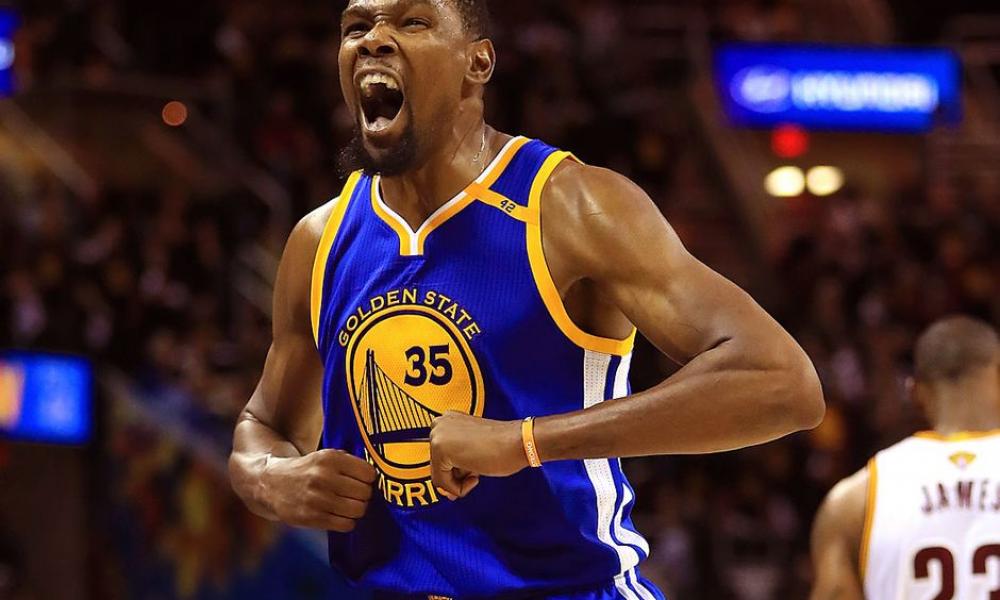 Golden State Warriors forward Kevin Durant has said that the environment surrounding LeBron James is "toxic".
Kevin Durant was talking about why other NBA stars are reluctant to play with LeBron James. The reasons seem obvious – being a secondary star rather than the main star, having to cede your game to LeBron.
However, Kevin Durant is the first player to speak openly about why star players don't want to join the best.
"So much hype comes from being around LeBron from other people," Durant said. "He has so many fanboys in the media. Even the beat writers just fawn over him."
Want $250 to bet on the NBA?
"I'm like, we're playing basketball here, and it's not even about basketball at certain points. So I get why anyone wouldn't want to be in that environment because it's toxic. Especially when the attention is bulls–t attention, fluff. It's not LeBron's fault at all; it's just the fact you have so many groupies in the media that love to hang on every word. Just get out of the way and let us play basketball."
It appears other players share Durant's opinion, although they demonstrate it with their actions rather than their words.
Over the summer, no other star joined the Los Angeles Lakers. Paul George, Kawhi Leonard and Jimmy Butler all moved from their teams. Jimmy Butler was a special case in Minnesota, but both Leonard and George were linked with the Lakers.
However, George re-signed for the Oklahoma City Thunder and Leonard went to the Toronoto Raptors.
"Kevin Love, he had to totally change his game to fit, to be a shooter," Durant said.
"Which, I think, he deserves way more credit for switching his game. Bosh, same way. LeBron is a player that needs to play with guys that already know how they play the game — and shooters. Like, young players that are still developing, it's always going to be hard because he demands the ball so much, he demands control of the offense and he creates for everybody."