Klay Thompson Reaches 12,000 Points On GSW Return
By Connor Lynch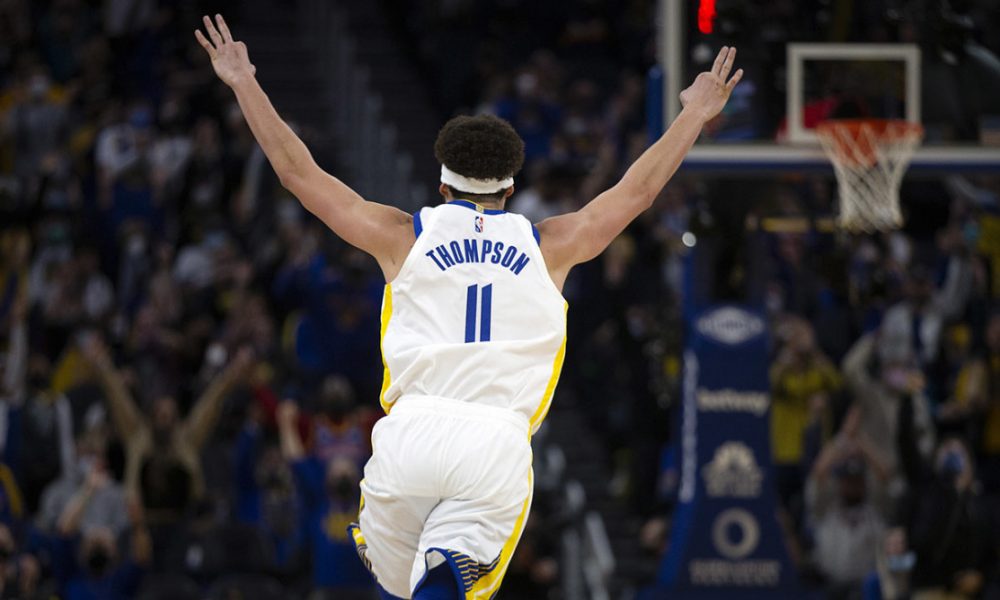 It was a winning return to the court for Golden State Warriors star guard Klay Thompson against Cleveland on Sunday.
Klay Thompson scored 17 points in 20 minutes in the Warriors' 96-82 win over the Cavaliers after 31 months injured.
It's been a long road back for Klay Thompson, who has been rehabbing from separate ACL and Achilles injuries. 
His first game since Game 6 of the 2019 NBA Finals was his first in 177 consecutive games. He picked up right where he left off, taking shots left right and center. Thompson reached 12,000 career points and 1,800 3-pointers on the night.
Want $250 to bet on the NBA?
"I will never forget the reception that Warriors fans gave us, especially myself," Thompson said.
"Gosh it was fun and it was worth every single day of being away and in that squat rack or on that shuttle board and all the conditioning days. It was worth every single moment.
"I am not going to say equivalent to winning a championship," Thompson added."But man, it was pretty freaking close.
"To know that I can still do that [dunk] and being able to just get to my spots and rise up and shoot?" Thompson said. "It's only up from here."
"I'm just so happy right now," Thompson said. "I did not shoot as well as I wanted to, but I am just so happy that I can even look at the stat sheet and see my name there and all the stats again.
"That was awesome. I love our Warriors fans. I know they were hurting for me the last two years. That was special. I knew it was going to be electric tonight. I tried to visualize this moment for years really. Gosh it was worth every second. … I am very thankful for that ovation and the love that they showered me. I will never forget that."