Klay Thompson Thinks Warriors Can Bounce Back
By Connor Lynch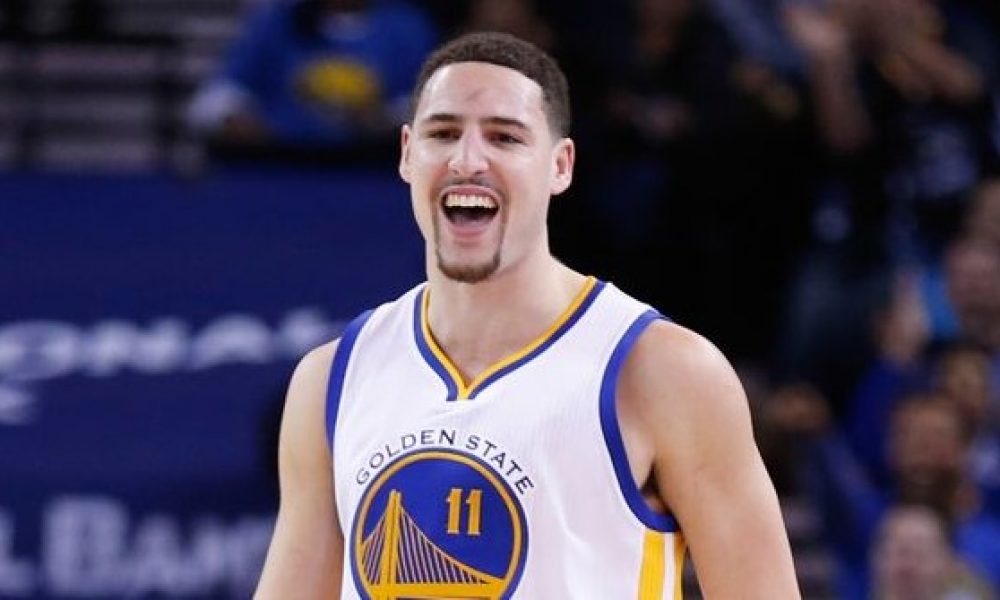 Golden State Warriors forward Klay Thompson is optimistic about next season, despite the shifting status quo of the Western Conference. 
Klay Thompson and the Warriors will be a wounded animal after surrendering their NBA title to the Toronto Raptors. 
As well as that, the Western Conference has strengthened around them, while Golden State has weakened. 
This offseason has seen Kevin Durant, DeMarcus Cousins, Andre Iguodala and Shaun Livingston all leave the team. Additionally, Klay Thompson will miss around half the season with a torn ACL.
Want $250 to bet on NBA futures?
Sign up now!
However, the Golden State Warriors are a championship pedigree team. Their experience and quality is enough for them to still be a contender. It would mean other teams failing to meet expectations in the playoffs, but they could capitalise. 
Thompson knows that his team are not down for the count just yet. 
"The West is so stacked, not just with the Lakers and Clippers but the Jazz made great moves, the Nuggets are young and upcoming, the Blazers have an amazing backcourt, the Rockets have a two-headed monster in the backcourt with two MVPs still in their prime," Thompson said.
"So it's going to be tough for us, but I assume I'm going to be on the court at some point and hopefully I'll hit the ground running and we'll be in playoff contention. That's all we need is just a shot."
Without Thompson, Steph Curry, Draymond Green and D'Angelo Russell will have to share the burden. Not a bad trio by any means, although it's not the 'Big Four' of Durant et al from last year. 
However, their motivation to prove doubters wrong and reclaim their title could be enough to push them through.
If Klay Thompson has anything to say about it, they will get that one shot they need.