LA Rams to Feature on "Hard Knocks"
By Jonathon Natsis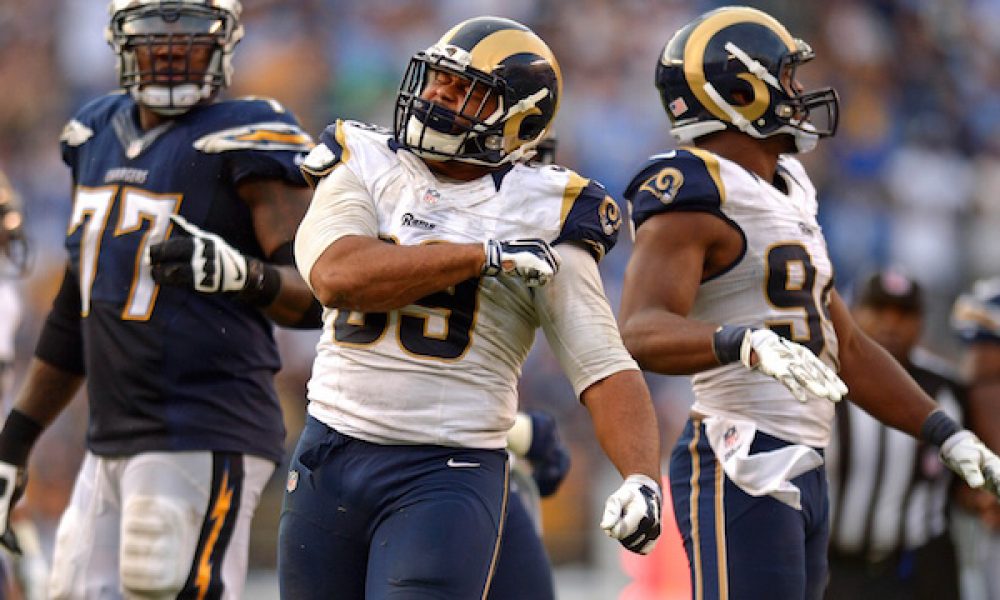 In retrospect, was there really any other option? The moment the St. Louis Rams became the Los Angeles Rams, their fate as a primetime television candidate was sealed. The national viewership will get its first taste of the new look Rams as early as August, with the franchise today being named as the feature team on the eleventh season of Hard Knocks.
HBO's award-winning and critically-acclaimed series follows a middling team through the trials and tribulations of training camp, focusing on both the faces of the franchise and on-the-bubble rookies in equal measure. With a host of juicy storylines set against a sexy Los Angeles backdrop, the Rams were a natural choice amongst a pool of candidates unwilling to volunteer.
The team boasts a bonafide superstar on each side of the ball. Defensive lineman Aaron Donald has developed into a monstrous every-down threat, and is quickly becoming the face of the Rams' vaunted front seven. On offense, reigning Rookie of the Year, Todd Gurley, has already become one of the few game-changing running backs in the modern NFL. His nasty combination of speed, strength and agility make him a must-watch athlete every time he touches the ball.
But where players like Gurley and Donald are the selling points, the real meat of the show comes from camp bodies and positional battles. As it stands, Case Keenum has been named the tentative starting quarterback in LA; a decision that has inspired absolutely zero faith from a fanbase desperate to again get excited for Rams football.
The mediocre Rams hold a mediocre first-round pick, and as one of the teams desperate to fill a hole at quarterback, could look to do some pushing and shoving on draft day in order to land their man.
But regardless of who gets named the starter, all the pressure will fall on Jeff "7-9" Fisher, who will be keen to shed the team's reputation for underperforming in 2016. Yep, there really was no better option this year.