Lamar Jackson Leads History-Making Comeback With His Arm
By Connor Lynch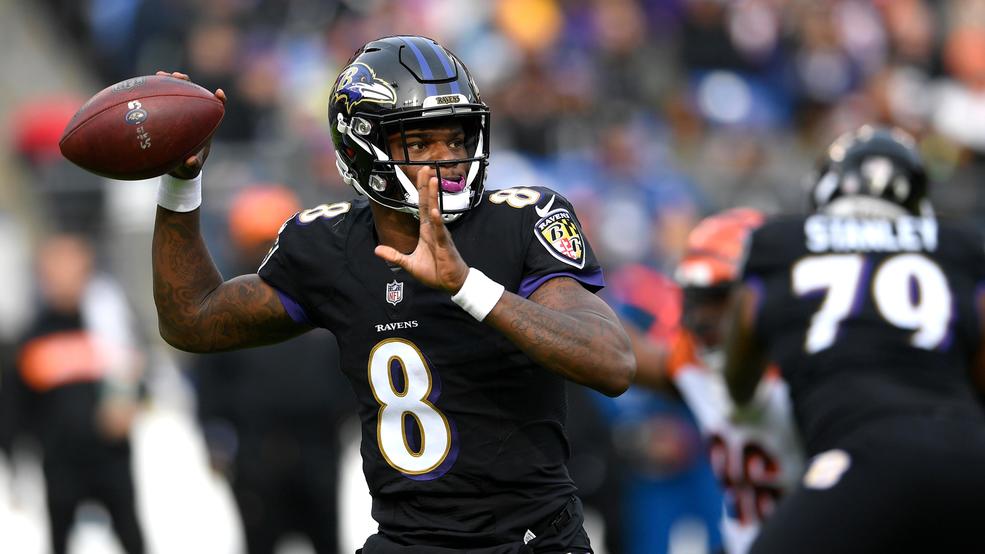 Baltimore Ravens quarterback Lamar Jackson led the biggest comeback of his career against the Indianapolis Colts on Monday Night Football.
In doing so he made history, and propelled Baltimore into first place in the AFC North to boot.
The Ravens came back from 19 points down in the second half to beat the Colts 31 – 25 in overtime.
"It's one of the greatest performances I've ever seen," Ravens coach John Harbaugh said of Lamar Jackson.
Want $250 to bet on NFL Week 6?
What made it all the more special is that Lamar Jackson led the charge with his arm, not his running. Often criticized for his lack of arm talent, he threw for a franchise-record 442 yards and four touchdowns on Monday.
He is the first quarterback in the NFL to complete 85% of his passes in a 400-yard game. As well as that, he's the first player in history to have 400 passing yards, four touchdown passes and 50 yards rushing with no interceptions. His 86% pass completion rate is the highest in a 40-pass game in league history.
His miraculous second half performance came after one of the worst first half returns in his career. Jackson's three first half points were the lowest in a first half in 42 games.
"Dang! I was just locked in," Jackson said of his new records. "I was just calm. Everything was just moving slow, and I was just taking it a play at a time. That's what it was."
"I was just praying we'd get another opportunity in my head. I didn't really want to show everybody I'm praying. It's good to pray now, but I was just like, 'Man, we just need another opportunity, because I know what we can do.'"