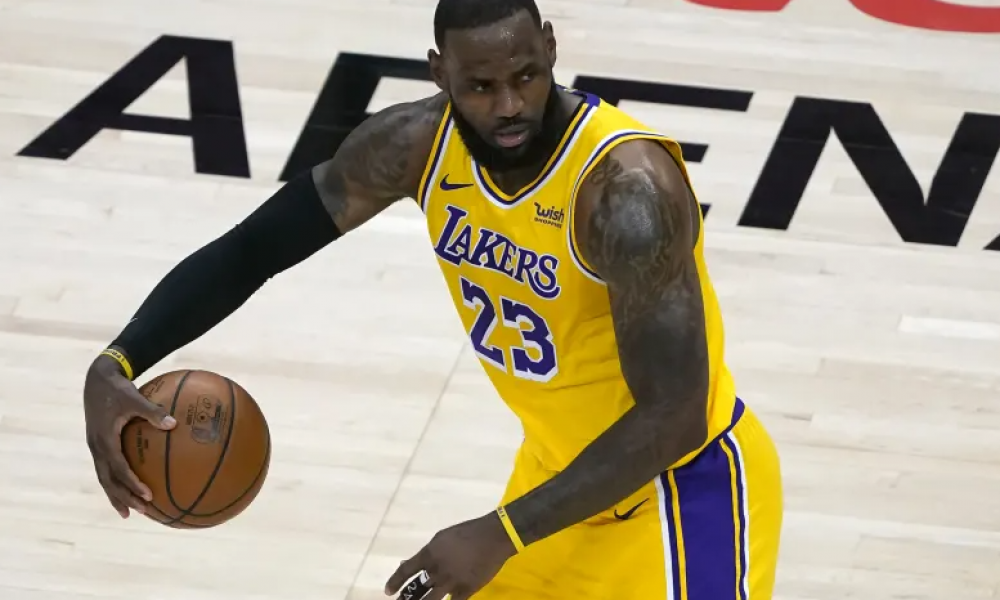 Lakers Unconcerned By Suttering Start To Preseason
The Los Angeles Lakers have experienced some teething problems so far in preseason, losing all four games.
The Lakers have yet to get their big 3 of Anthony Davis, LeBron James and Russell Westbrook on the court together. That will change on Tuesday against the Golden State Warriors.
In the meantime, however, Anthony Davis acknowledges that it might take this new Lakers team time to gel.
"We want to be good, but we don't want to skip steps. You can't rush the process of what we're trying to do and win championships," Davis said.
Want $250 to bet on NBA futures?
"It's going to be a totally different story on Tuesday," said Davis.
On his debut, Russell Westbrook turned the ball over 7 times and shot 1-of-7 from the field.
This is where the Lakers' new veteran configuration kicks in, though. A 19 year veteran, nine-time All-Star and former NBA MVP like Westbrook won't be overly concerned with a slow start to preseason. 
"The turnover stuff is on me," Westbrook said. "But good thing they don't count. So, I could turn that b—- over 15 times, ain't nobody going to do nothing about it. So, you know. Easy fix though. Very easy. Just because timing, just timing. Guys getting used to my speed, my pace, my timing, where I'm at on the floor."
"I never had one good preseason, I mean personally," said Westbrook.
"I never really worry about it because it's preseason."
"We've got to get better," Vogel said. "We haven't played great. There's going to be an adjustment period with so many new faces. It's … we understand that. Hopefully it doesn't take too much time to get everybody on the same page and in sync, guys getting legs underneath them and that type of thing, but we've still got to be better than we were tonight."